Narcan kits placed in public in Warrick Co. to help prevent O.D. deaths
Published: May. 4, 2022 at 12:06 PM CDT
|
Updated: May. 4, 2022 at 4:19 PM CDT
WARRICK CO., Ind. (WFIE) - Two opioid rescue kits have been put in public places in Warrick County.
One is at the Boonville square, and one is in Chandler.
The people behind it have lost their own loved ones to drug overdoses, and have made it their mission to help their community.
[Previous: 'That's my boy': Chandler woman opens up about son's overdose death]
[Previous: New DEA study shows spike in mass-overdose deaths, Warrick Co. women working to help]
Debi Neal owns 1901 Emporium in Boonville Square. She sells clothes, jewelry and home goods, but now she's offering a new kind of merchandise.
An opioid rescue kit, free to the public on the side of her building.
"We consider it a community effort to do this," Neal said.
She is helping her friend Jean Carter, who lost her grandson, Jay, to a fentanyl overdose 10 months ago.
"If there was something we could do, one life we could try to save, we wanted to help," Neal said.
Cristy Fox, over in Chandler, is part of the fight.
She lost her son Trestin to fentanyl last year. There's an opioid kit there on the corner of Washington and State Street, surrounded by pictures of him.
"It's kind of been a relief to get something up here," said Fox. "Within 24 hours I came back by and one of the kits was gone. I'll never know, but that could be one kit that saves a life."
The kits have Narcan with instructions, it works just like a nasal spray, signs of an overdose to look out for, and drug test strips.
"You can see if there's fentanyl in what you're taking or not," Fox explained.
There's also a card that offers protection for those who could be afraid to report an overdose.
"if you're with someone that's overdosing, and you've also been using drugs, you don't have to be afraid," said Fox. "You're protected."
The kits are there for a preventative measure, not just for that crucial moment.
"I thought that if someone was overdosing that they had to come here quickly and get something, well that's not the case," said Neal. "You're supposed to take this, have it on hand."
"They're in little bags thrown together," said Fox. "Keep it in your purse, keep it in your car, just have it on you so you do have it ready."
They want people to know the resource is available in the county, in honor of lives already lost.
"It's a good feeling and a good way to honor him," said Fox. "Like I've said before, he only wanted to help people. This is a way he can do it, so hopefully other people don't end up like he did."
The women will be keeping tabs on the boxes to make sure they're stocked, but there is a phone number on the box you can call if you find it empty.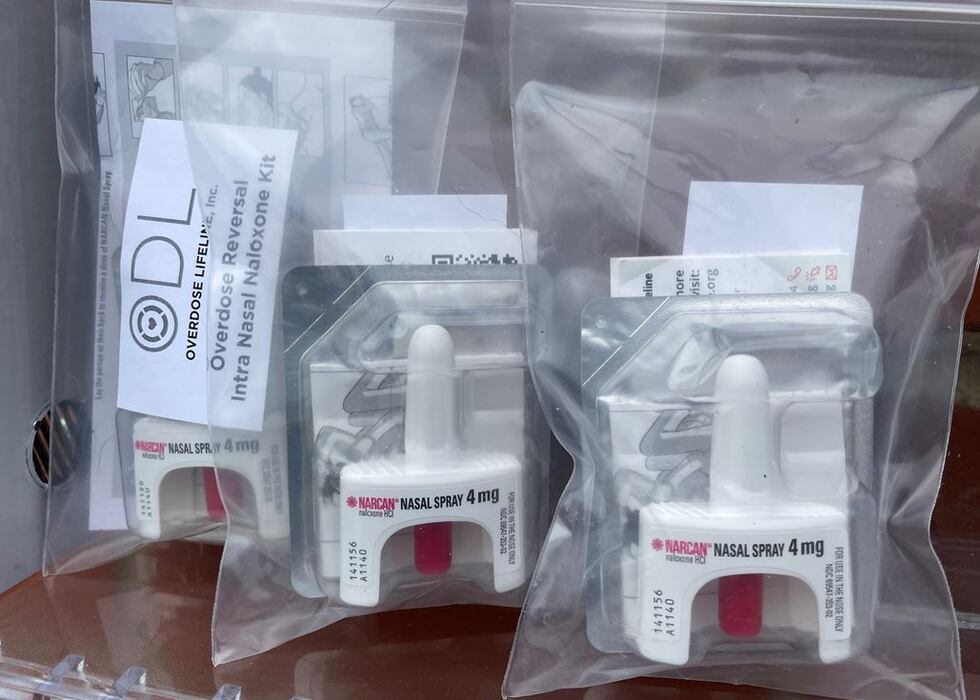 Copyright 2022 WFIE. All rights reserved.