Madisonville man builds 350 pound 'Big Red' mascot out of Legos
Updated: Dec. 27, 2019 at 9:25 PM CST
Bowling Green, Ky. (WFIE) - Engineering students at Western Kentucky University are proving their skills.
Two of them built this life-size version of their school mascot, Big Red, out of Legos.
It weighs 350 pounds and took a combined 1,000 hours to build.
It started as a joke, but then one of their professors bought $5,000 dollars worth of Lego pieces, and they got to work.
"The 3-D scanner, like it scanned Big Red, but when it converted it into a PDF, it changed everything into red, so we couldn't see where the black or the white was. So that's when we were looking at the pictures to see. That way we know exactly where those colors went, and like I said, it took almost 40-hours combined to make just the WKU on his chest," said Taylor Collins.
Recent WKU grad Austin Loney is the other builder. His parents tell us he is from Madisonville.
Big Red took a year to complete, and the pieces are glued to preserve the creation.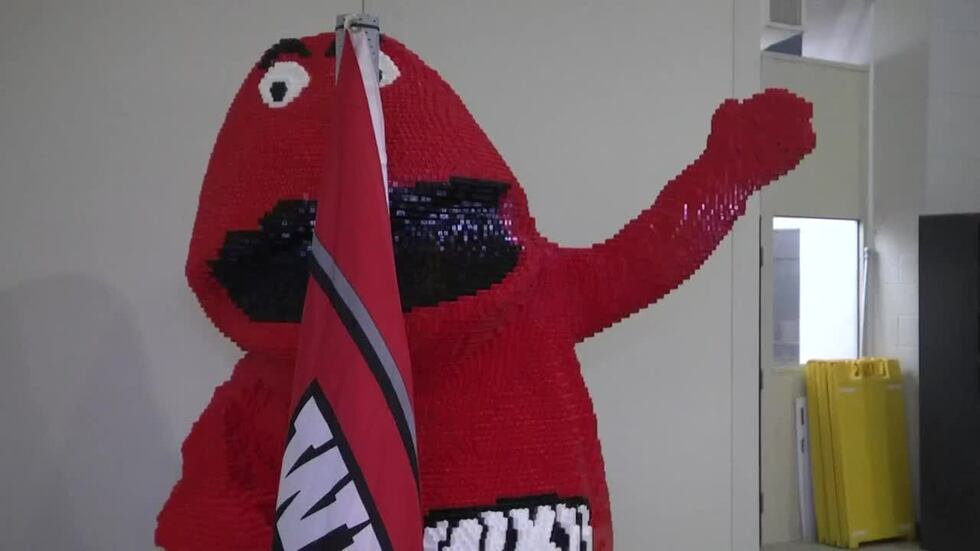 Copyright 2019 WFIE. All rights reserved.