EPD: man wanted in connection to arson investigation in custody
Updated: Nov. 22, 2019 at 10:48 AM CST
EVANSVILLE, Ind. (WFIE) - Police have found the man who was wanted in connection with arsons at two different apartment buildings in Evansville.
Police say early Friday officers responded to an arson call at a 5th-floor apartment in Grandview Tower.
The victim reported that she had received threatening messages from her ex-husband, Randall Eugene James. A short time later, the victim said James showed up at her apartment, banging on her door.
She said that he yelled at her and made threats to her. Moments later, she reported the smell of gasoline and that her door burst into flames. James then left as the victim was calling 911.
The fire department says the fire at Grandview was contained by the building's sprinkler system. The Red Cross was called in to assist 8-10 residents due to water damage from the sprinkler system.
As investigators were speaking with the victim, another fire was reported and at an apartment in the 2000 block of Oldbridge Ct. The victim told officers that the address of the second fire was her mother's apartment. EFD says the fire on Oldbridge was mostly extinguished by the resident when crews arrived.
No one was hurt at either location.
Police say James' vehicle was later found abandoned in a ditch several miles from the arson scenes, but James was not there.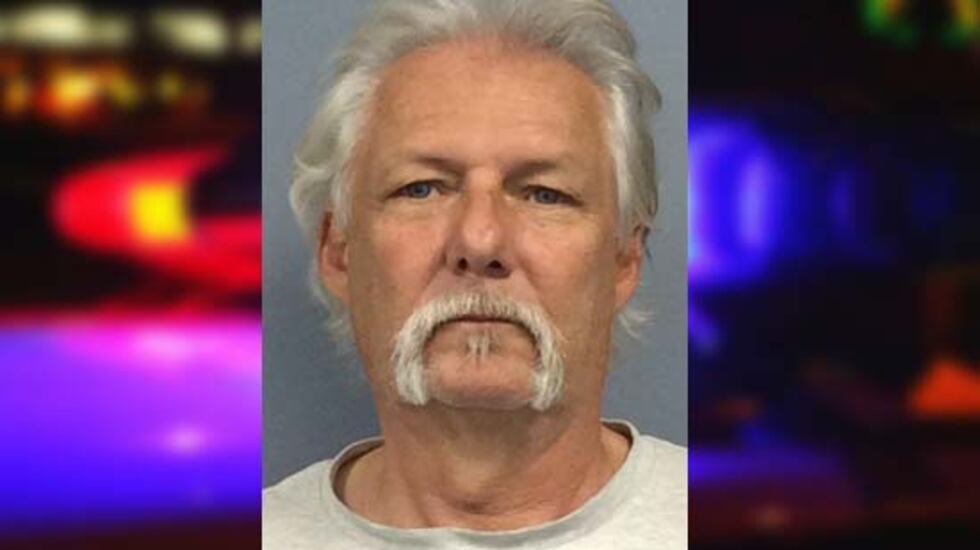 Shortly before 1:30 p.m., EPD said on Twitter James was found and is now in custody.
James faced several charges including arson, stalking, and criminal mischief. He is being held on a $25,000 cash bond.
Copyright 2019 WFIE. All rights reserved.