Web Exclusive: Randy Moore interviews KY Governor Matt Bevin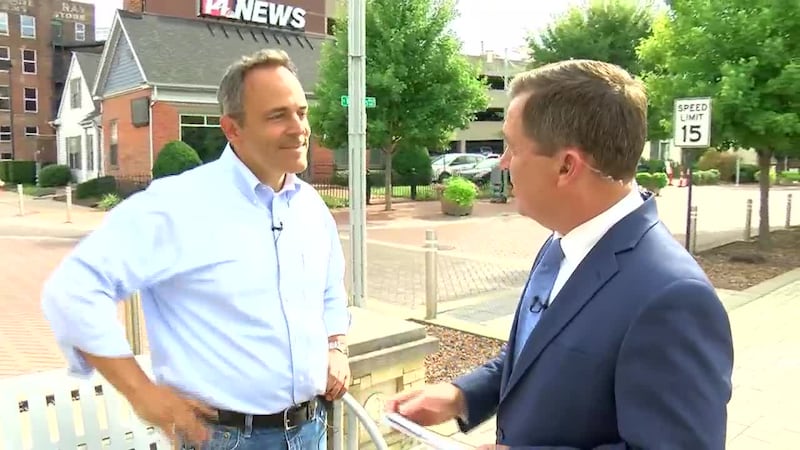 Published: Aug. 15, 2019 at 4:28 PM CDT
KENTUCKY (WFIE) - The race for Governor in Kentucky is one of the most hotly contested races in the country.
14 News has invited all three candidates to join Randy Moore for a one-on-one interview at the 14 News Owensboro studio.
Republican Governor Matt Begin was the first join him.
They talked extensively about the issues facing Kentuckians and the nation, including gun violence and government's role in stopping it.
"Of course we want government to do something, but it's important for people to understand, as tragic as it is, we already have laws against these things. We have laws against murder and when people are willing to murder someone, it's hard to believe how a law less than murder would stop them. There is evil in the world and the real question we need to ask ourselves is what is happening in society that is causing the culture to crumble," said Gov. Matt Bevin.
The full interview is here:
We are working on schedules with democratic candidate, Attorney General Andy Beshear, and hope to talk with him soon.
We've reached out to Libertarian candidate John Hicks, but have not heard back.
Copyright 2019 WFIE. All rights reserved.