Special Report: Overcoming The Odds
Updated: Jul. 31, 2019 at 7:22 PM CDT
EVANSVILLE, Ind. (WFIE) - Most days, you'll find Mikaela Jenkins in the pool. Swimming has been her passion since a very young age.
"First practice I was like, I love this! Sign me up!" Mikaela said.
From cello lessons to horseback riding to drawing, Mikaela's mom says she's always been driven.
"She has always had dreams," Jen Jenkins, Mikaela's mom, said. "And she can be very stubborn at times, but she knows what she wants and she works to get it."
So, about three years ago her parents told her she needed to choose what she loved doing the most if she wanted to go all in.
"We kind of sat down and said, you have to pick something," Jen explained. "And she said 'Mom, I really want to swim, I love swimming.' Then that really became her passion."
And there's one thing in particular about Mikaela that makes her stand out in the crowd.
"If you give me challenge, I'm like 'I can do it, just watch me,'" Mikaela said.
Just two days after she was born, Mikaela was diagnosed with proximal femoral focal deficiency. One of her legs was significantly shorter than the other.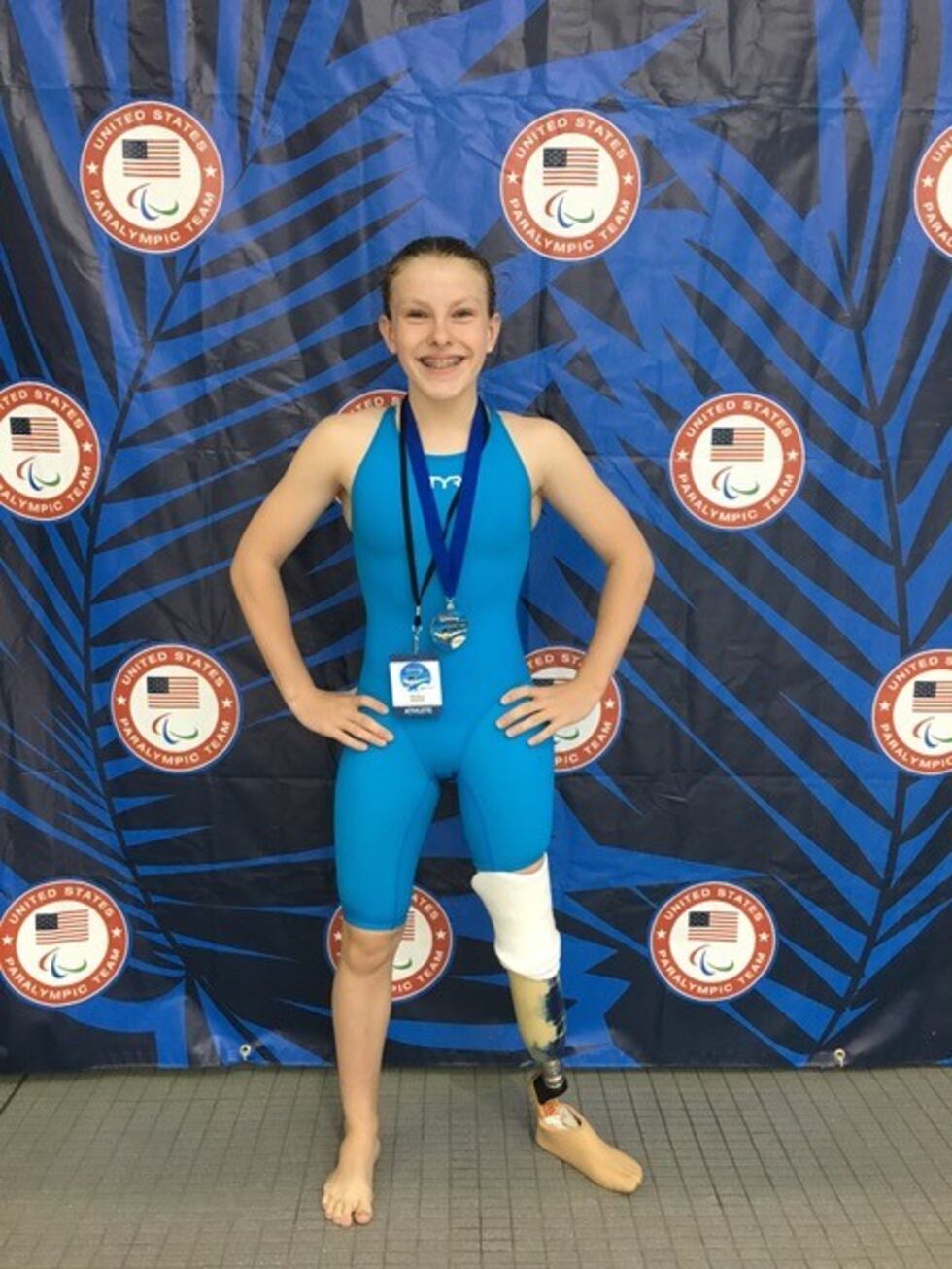 So her parents had to face a tough choice: amputate her leg or go through intense bone lengthening treatments.
"Kids with limb lengthenings are in the hospital for an extended period of time," Jen said. "And we really wanted Mikaela to have a normal childhood."
At eight-months old, they decided to amputate.
"Missing part of her legs does not define her and she trains right through that," Maria Heathcott, Mikaela's private swim coach, said.
"I kind of grew up learning how to adapt,"Mikaela said. "So there was never a time where I was really struggling to figure things out."
"I've had to learn a little bit here and there as well, just different things to adapt strokes, but she's just like every other athlete and training just as hard as every other athlete," Heathcott said.
Just last week, this hard-working athlete took a short break from the water to dive into something she's longed for for years.
After pleading with her doctors and parents Mikaela got a new type of leg, one that allows her to wear high heels for the very first time.
"Can I get a heel foot?" Mikaela asked her doctor. "And he was like, 'I think that's fine.' Woo!!! I was definitely trying on shoes that had like four inch heels, just walking around and my mom was like no way."
For this 16-year old it is a big deal.
"I go through pain every single day at practice, I can manage a little bit with heels," she said.
After a little shoe shopping, it's back to the pool to focus.
In September, Mikaela is traveling to London to compete in the Para Athletics World Championships for the United States. She of course has big dreams to medal and then make it the Paralympics next summer.
"Mikaela's at a pretty hard work ethic all the time," Heathcott said.
Spending the rest of her summer out of high heels and in the water.
"I'm proud of her because I know she's worked so hard," Jen said. "I don't always get to tell her that but I really am. She is following her dreams and I am thrilled to be a part of that."
Copyright 2019 WFIE. All rights reserved.