World-renowned fiddler shares story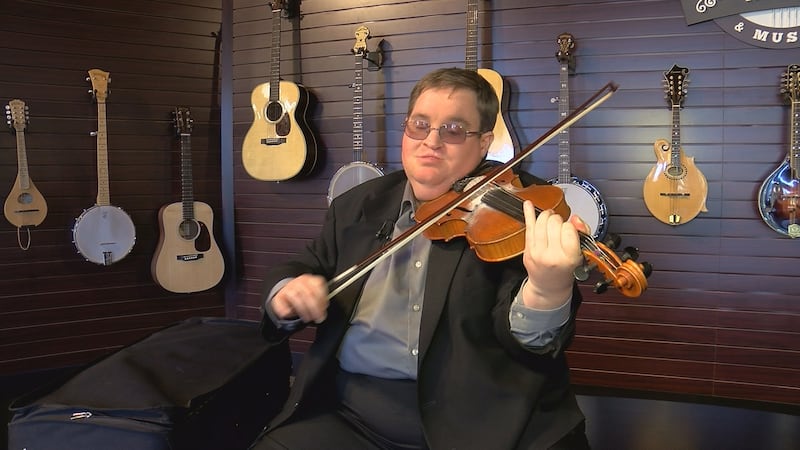 Published: Mar. 17, 2019 at 5:10 PM CDT
OWENSBORO, KY (WFIE) - Michael Cleveland is no ordinary fiddle player. He's no ordinary person either. Michael is blind and partially deaf, yet he's shocked music fans with his talent on the fiddle.
"I didn't want to be that," Cleveland said. "If I was gonna do anything in music I wanted to make it on the ability to play music."
And that's what it's always been like for Cleveland, the music. But others knew the world needed to hear his story.
"He has an inspirational story that he's been reluctant to share and to focus on because for him it's all about the music," John Presley the director of Flamekeeper: The Michael Cleveland story documentary said. "And I can really admire that but on the other hand I had to come to him and say Mike you're a very inspirational person and we need to get that story out and it needs to be told. I really felt led to tell that story."
So the documentary Flamekeeper: The Michael Cleveland story was born.
"If this movie can inspire some young kid somewhere and show them that yeah it's possible to this, then I think we've done a good thing," Cleveland said.
Dozens strolled into the Bluegrass Museum for the first public showing of the documentary ahead of Michael's Saturday night performance.
For Cleveland, he hopes others are inspired and realize to chase your dream, it takes a lot of guts.
"You have to put your whole life into it," Cleveland said. "And if you love something enough then that's what you'll do."
Copyright 2019 WFIE. All rights reserved.