Slick sidewalks tricky for mail carriers, deliveries
USPS, FedEx asking community to clear side walks for safety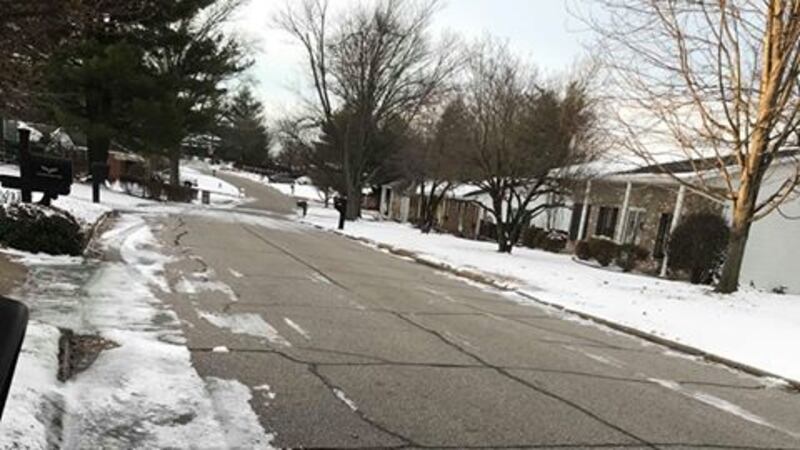 Updated: Jan. 22, 2019 at 4:24 PM CST
EVANSVILLE, IN (WFIE) - Both FedEx and United States Postal Service are asking for your help in keeping delivery people and mail carriers safe as the weekend weather leaves behind icy sidewalks.
"We are turning to the community to help us when there are snow and or ice events," says Susan Wright with USPS Corporate Communications.
Tuesday's sunshine melted a lot of the snow on roads. We have heard from concerned parents and mail carriers about some sidewalks they say are difficult to navigate.
We found mail carriers stepping over ice to try to catch up from the holiday weekend. Following winter weather like we had, USPS tells us it can take longer for carriers to do their jobs, but they say they are up for the challenge.
An Evansville city ordinance leaves responsibility to the property owner to clear sidewalks, so USPS is turning to the community to help. We are told carriers will do their best to get your mail to you, but USPS policy is that they do not put themselves in a dangerous situation and try again the following day.
"We know that customers clear their walkways for their own convenience, but they need to realize that the carrier that's on what we call a walking route they are on the sidewalks most of the day. It can really slow a carrier down because we want them to perform their duties in a safe manner," says Wright.
We followed a long time FedEx driver as he made his deliveries.
"Since you order something and you want something delivered to your house, you know, shovel off your sidewalks," says FedEx Driver Darrell McKnight.
He says an icy sidewalk affects not just how he safely does his job but also when your packages get delivered.
McKnight has been driving for FedEx for 19 years. Like many of us, he prefers a hot summer day over this.
"A lot of slipping and falling," says McKnight.
In his experience, winter weather means most homeowners do not shovel their sidewalks.
"When they park their car and pull their car in the garage, that's how they leave. And they forget about the sidewalks and everything else in front of their house unless they go get the mail," says McKnight.
"The ice is now just starting to pack down in some spots, and it's still kind of dangerous out there," says McKnight.
As if the cold is not enough, it is magnified by the extra time McKnight spends outside on each delivery.
"Now with the ice and snow you just have to take your time and make sure you don't slip and fall and that right there gets to the point where you freeze a little bit," says McKnight.
We have also heard from parents concerned about students waiting for the bus on sidewalks like these photos of Debbie Lane sent to us Tuesday morning.
"Take care of your sidewalks and your driveway so we can get the packages you ordered to your house so we can be safe and not get your stuff broken in the process," says McKnight.
We asked McKnight, "Do you ever get concerned that you might be injured?"
"Oh yeah, all of the time. Those are the kind of hills that you look at and say maybe not today. You'll get it tomorrow," says McKnight.
Both FedEx and USPS tell us the safety of their employees is the top priority. That means if your sidewalk or front porch is too icy for them to walk up safely, they will not.
They will try again the next day.
Copyright 2019 WFIE. All rights reserved.