Body cam video released in Fairlawn Elementary arrest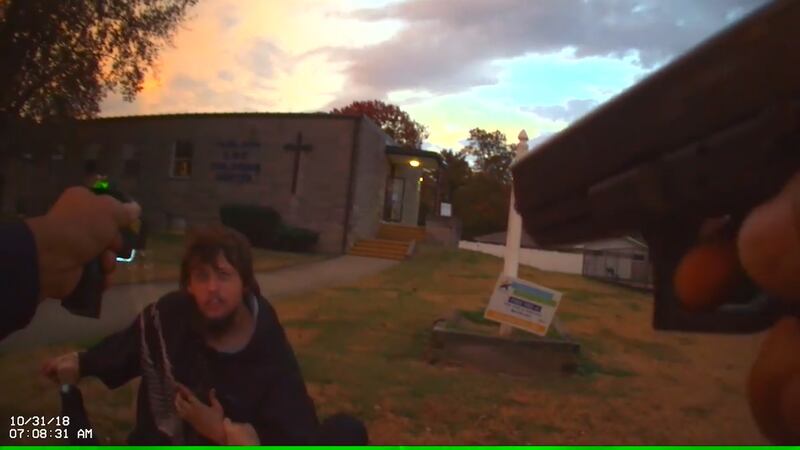 Updated: Nov. 7, 2018 at 10:58 PM CST
EVANSVILLE, IN (WFIE) - EPD Officer Sean Reed is back to work after recovering from injuries to the face after a frightening encounter.
We have the body cam video of the scuffle outside Fairlawn Elementary from last Wednesday.
PREVIOUS: [EPD: Officer injured during suspicious person investigation at Fairlawn Elementary school]
The incident happened about an hour before classes started on Halloween. A teacher at the school called 911 to report a suspicious man, circling the school's parking lot.
Police say 22-year-old Logan Stidham refused to show his ID. Officer Reed tried to handcuff him, but police say Stidham resisted.
Police say Stidham got control of Officer Reed's taser and discharged it against his face, at his temple near his eye.
In another responding officer's body camera footage, you can hear him telling Stidham to get off of Officer Reed. The second officer's taser wasn't working. That officer began to hit Stidham to get him under control, and a third officer shows up and helps arrest Stidham.
Stidham is in the Vanderburgh County Jail facing a long list of charges.
Copyright 2018 WFIE. All rights reserved.