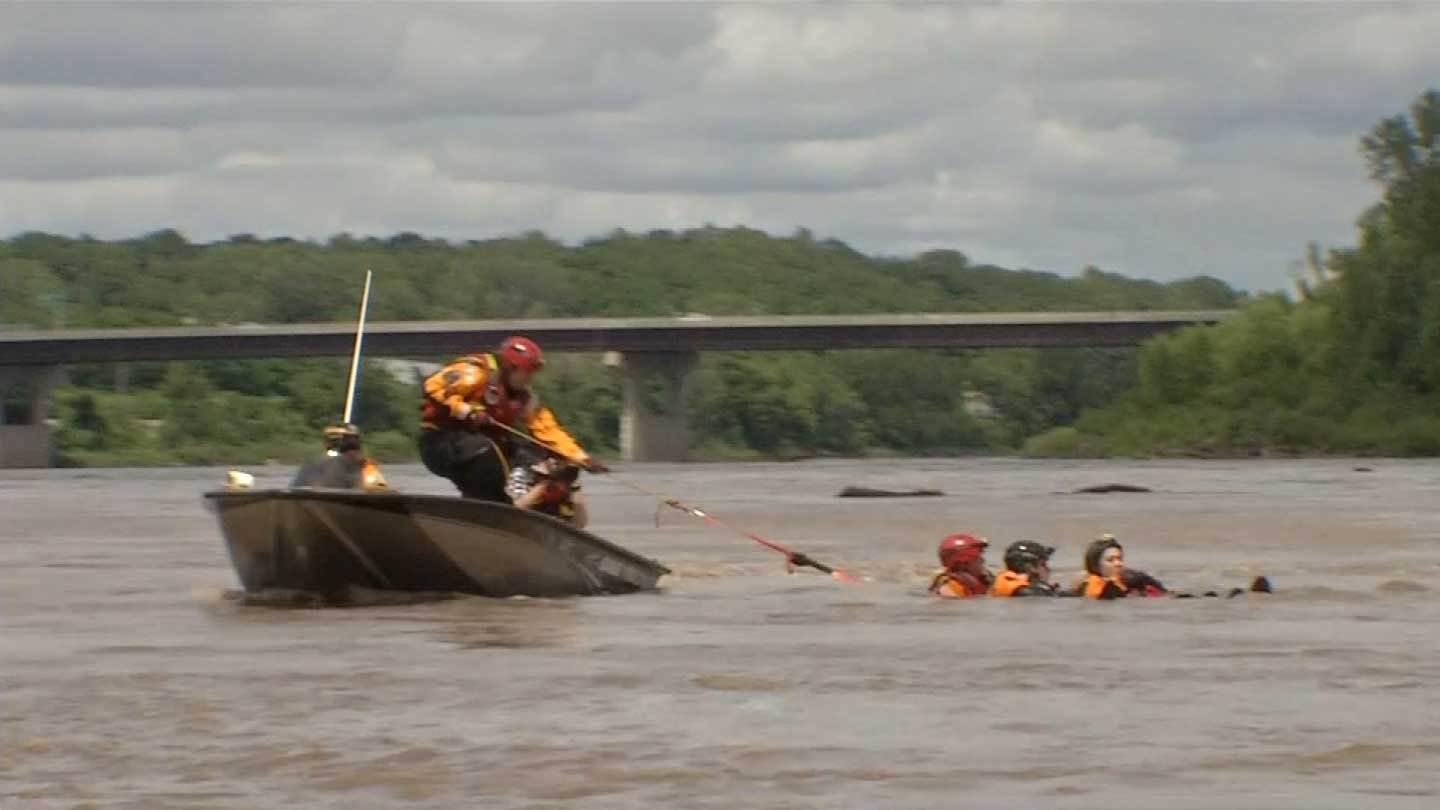 KANSAS CITY, MO (KCTV) -
The Missouri River is flowing at high levels because of recent heavy rains, and firefighters have used the opportunity to practice their water-rescue skills.
Battalion Chief Todd Ackerson, who oversees the Kansas City Fire Department's fire rescue division, said the water is turbulent and hard to swim out of. He said firefighters are trained about river hydraulics, which is vital to know during a water rescue.
Firefighters practiced with protective gear and those who they were "rescuing" also had life jackets.
But if you fall in without a life jacket, you almost always have little time to get to safety.
Fire officials said the normal person has about 20 to 25 strokes to get safety before exhaustion and panic sets in. If you can't get back to your boat, then keep your feet up.
If your feet go under, they can get caught and you can be pulled down into the water.
The water rescue techniques can be used during flash flooding and other water situations.
Firefighters spend significant amounts of time training for water rescues, including swift water rescues at Oceans of Fun.

Copyright 2014 KCTV (Meredith Corp.) All rights reserved.