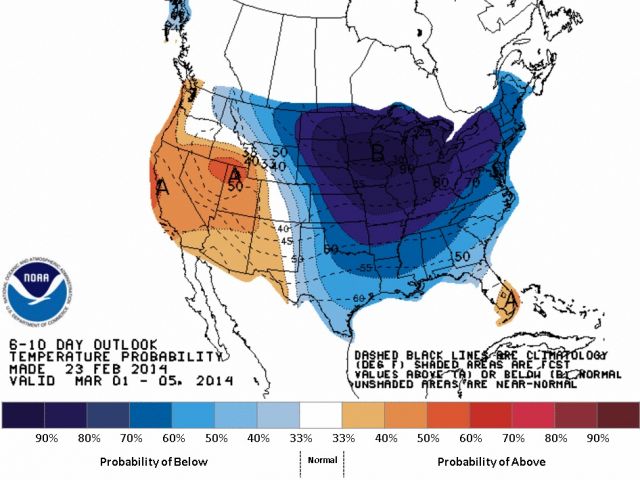 GREENVILLE, SC (FOX Carolina) -
We are on our sixth straight day of above normaltemperatures. We even saw a couple record setting days in that streak as well.I am forecasting temperatures to remain above normal until Tuesday which willsee the approach of a cold front, breaking our streak by Wednesday.
Normal temperatures in the upstate for this time of year areusually observed in the upper 50s. In Western North Carolina we normally seetemperatures in the lower 50s for the end of February.
Tuesday will likely see mostly cloudy skies with a chance ofrain late in the day into Tuesday night. Rain chances will rapidly decrease byWednesday and make way to mostly sunny skies. Temperatures will be cooler,however, looking at highs in the lower 50s in the upstate and upper 30s in themountains.
Temperatures will level off in the mid-50s by the end of theweek in northeast Georgia and the upstate. In western North Carolina we willsee highs linger in the upper 40s.
Though this will be relatively comfortable, these are notthe temperatures we normally see to end off the second month of the year. TheClimate Prediction Centers 6-10 day outlook has The Carolinas in an area likelyto see below normal temperatures for the extended forecast. A trend that willlikely be shared by much of the US.