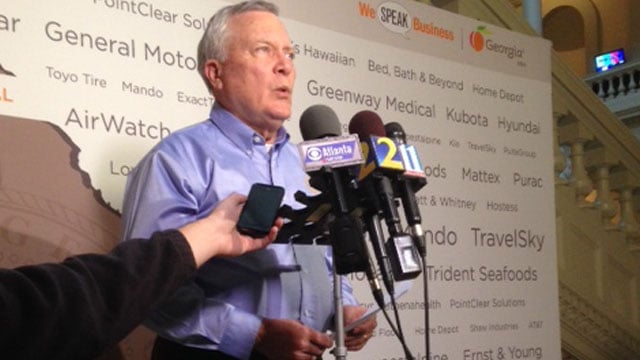 ATLANTA (CBS46) -
Gov. Nathan Deal said two people have died in Georgia as related to the winter storm.
An elderly woman was found dead in her Whitfield County home on Wednesday. It is believed her death is related to the cold.
A man in Butts County fell on the ice and hit his head. He died because of the fall.
Four people in Forsyth County were injured in four different sledding accidents.
The most serious accident involved a 17-year-old sledding into a fire hydrant. He was taken to Northside Forsyth Hospital is serious condition.
The three other sledding accidents involved a 17-year-old, a 9-year-old, and a 21-year-old. They were all taken to Northside Forsyth Hospital in various conditions.

CBSAtlanta.com will have more information as it becomes available.
Copyright 2014 WGCL-TV (Meredith Corporation). All rights reserved.