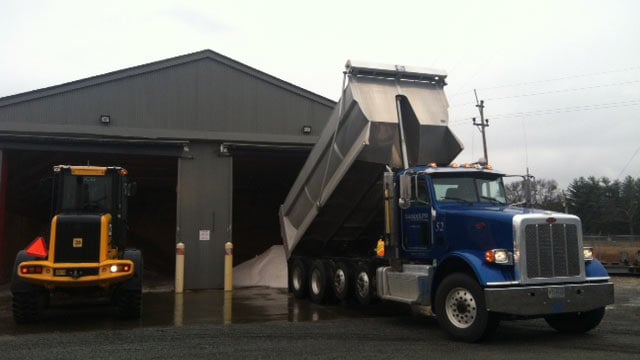 Spartanburg County getting ready for the storm. (Feb. 10, 2014/FOX Carolina)
GREENVILLE, SC (FOX Carolina) -
With snow and freezing rain forecasted for much of the Upstate, the South Carolina Department of Transportation is working around the clock to prepare the roads.

SCDOT said crews will be working on 12-hour rotating shifts starting Tuesday morning for the forecasted storm that FOX Carolina Chief Meteorologist Kendra Kent said could bring several inches of precipitation to the area.
Statewide SCDOT has over 22,000 tons of salt and 16,000 tons of sand ready for the forecasted storm.

They said they also have 100,000 tons of calcium chloride and 241,000 tons of salt brine to be used as a preventative measure before the storm hits.
Copyright 2014 FOX Carolina (Meredith Corporation). All rights reserved.