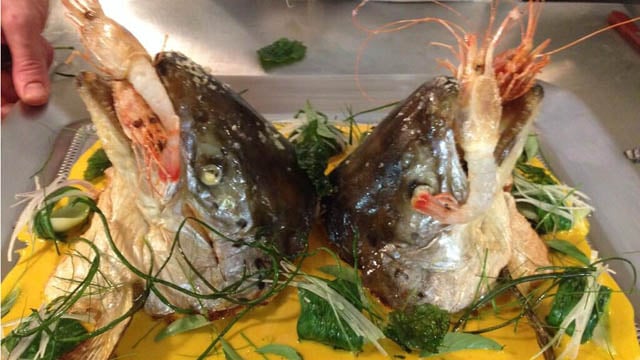 Chef Grant Achatz posted this picture to his Twitter account with the caption "Definitely not baby food."
CHICAGO (WFSB) -
No shoes, no shirt, no babies?
That's what a chef and restaurateur at an upscale restaurant in Chicago asked of his patrons Saturday after a customer brought in a crying 8-month-old baby.
Grant Achatz posted comments to his Twitter account explaining how a mother brought the child into Alinea only to have the baby's cries upset diners.
"Tbl brings 8mo.Old. It cries. Diners mad. Tell ppl no kids? Subject diners 2crying? Ppl take infants 2 plays? Concerts? Hate saying no, but…" posted Achatz.
The comments caused a firestorm of controversy over social media.
Many Twitter users defended the baby-bringing customers while others questioned why a young child was brought to a fine dining restaurant in the first place.
Reservations at Alinea are based on a ticketing system and the prices for its tasting menu range from $210 to $265, according to the website.
Copyright 2014 WFSB (Meredith Corporation). All rights reserved.