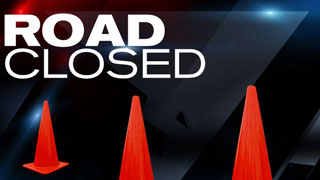 SWAIN, NC (FOX Carolina) -
According to the Highway Patrol, U.S. Highway 441/Newfound Gap Road is temporarily closed due to snow and ice. The road is closed in both directions in Swain County.
U.S.-441 is a curvy road that runs from Gatlinburg, TN, to Cherokee, NC. Because it is part of the Great Smoky Mountains National Parkway, the Highway Patrol said this road is not salted for preservation purposes. They said it is unknown when the road will reopen, as it opens and closes constantly depending on weather conditions.
Travelers can check the status of U.S.-441 by calling 865-436-1200 or by following the Great Smoky Mountains on Twitter at http://twitter.com/smokiesroadsnps.
Copyright 2014 FOX Carolina (Meredith Corporation). All rights reserved.