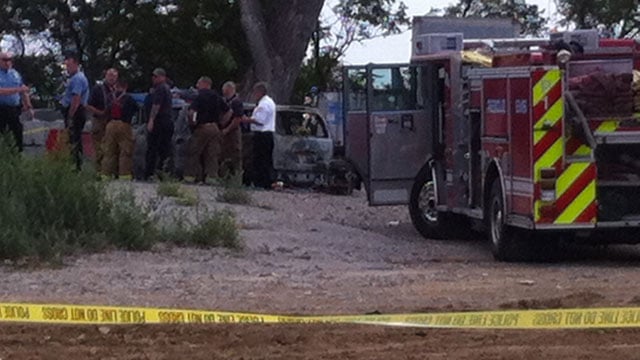 KANSAS CITY, KS (KCTV) -
Authorities are searching for clues after two people were discovered burnt beyond recognition in a minivan.
Fire crews were called at 6 a.m. Sunday to the 200 block of New Jersey Avenue on reports of a vehicle fire. When firefighters put the fire out, they discovered the bodies.
Kansas City, KS, police were then called to the scene, but because of the condition of the bodies, they were unable to determine the victims' identities for days. The victims were Dennis Smith, 24, and Linda Williams, who would have turned 23 on Sept. 20.

Sgt. Emmett Lockridge said investigators have determined that the vehicle could possibly be an older model Oldsmobile Silhouette.
Police at this point are canvassing the neighborhood, trying to find out if anyone saw or heard anything that could help move their investigation forward.
Anyone with information about the incident is asked to call the TIPS Hotline at 816-474-TIPS.
Copyright 2013 KCTV (Meredith Corp.) All rights reserved.