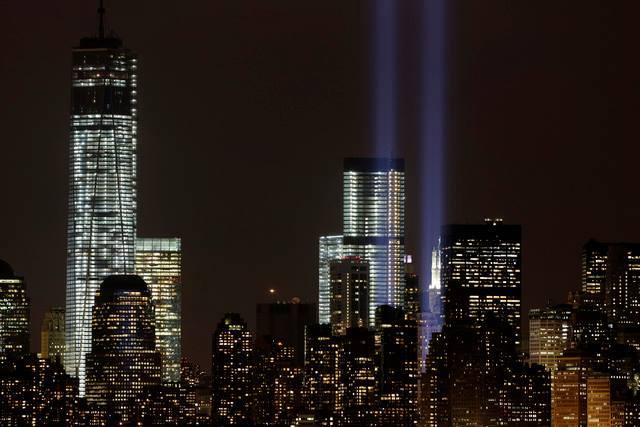 People from all over the country are out remembering the September 11th attacks on the US from 12 years ago, and with many of our local events happening outdoors, there is some good news to report weather-wise. We should see a good amount of sun in the Upstate today, with a few more clouds as the day goes on, but dry weather nonetheless. Mountain areas saw some thick fog early on, so as that fog lifts, we'll see partly cloudy skies and keep a chance for a few afternoon thunderstorms. Overall today, expect temperatures into the 80s.
Thursday should start on a similar note, with comfortable temperatures and a mix of sun and clouds lasting most of the day. However, there is a cold front on the way late Thursday that will bring scattered showers and thunderstorms to the mountains and Upstate in the late afternoon and through the night. Highs will once again be in the mid to upper 80s Thursday.
Friday, we'll still be seeing the front pass through early, so some rain/storms are possible throughout the day. However, as the front escapes to our southeast, we'll notice a drying trend starting in the mountains in the middle of the afternoon, with dry weather settling in to the Upstate by dinnertime.
Over the weekend, expect a PERFECT Autumn setup: Cooler temperatures in the upper 70s Upstate, and lower 70s in the mountains. Humidity will decrease, and we'll have plenty of sunshine. Overnight lows cooling into the 50s for everyone, so it might be the perfect time to start trying on your sweaters and light jackets to make sure they fit, as the official start to Autumn is just over 2 weeks away.