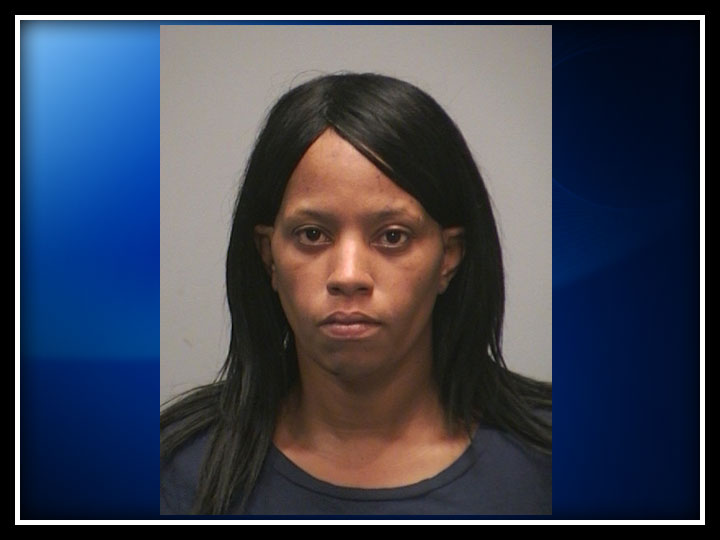 The following photo of Lawanda Y. Flagler was provided by the New Haven Police Department.
NEW HAVEN, CT (WFSB) -
A New Haven woman is accused of shooting at her own car after an argument in the city early Saturday morning.
Officers were called to the area of Lombard and Filmore streets about 2:15 a.m. for the report of shots fired.
Police said 38-year-old Lawanda Y. Flagler tried to leave the scene and even hide the firearm in the wheel well of a car nearby.
Flagler told police she went to pick up her husband's car after he was arrested in West Haven. When she arrived, the man and three women were there and they "attacked her," police said.
Witnesses told police that Flagler went into her husband's car and grabbed the gun. Then Flagler loaded the gun with bullets after the women tried to fight.
A group of women said Flagler fired the gun at them but shot her own car, which was close by.
A bullet hole was found in Flagler's car hood.
Police said the handgun was stolen during a home burglary in North Haven in 2011.
Flagler was arrested and charged with carrying a pistol without a permit, reckless endangerment, unlawful discharge of a firearm and possessing a stolen firearm.
Copyright 2013 WFSB (Meredith Corporation). All rights reserved.