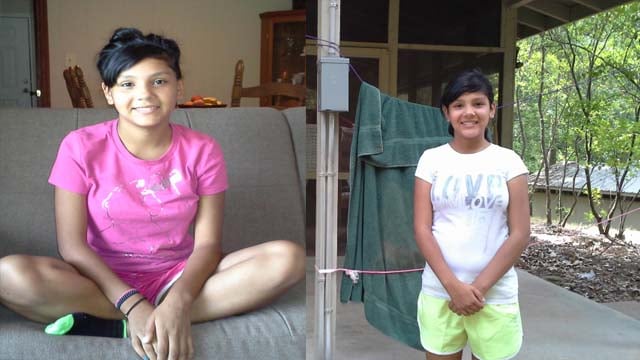 Beverly Knepper
ATLANTA (CBS ATLANTA) -
Atlanta police say the girl who disappeared Monday has been found safe on Thursday, but did not provide any details on the recovery of 14-year-old Beverly Knepper.
Knepper was involved in a dispute with her parents over a 14-year-old she had met on Instagram named Jahlil.
Knepper was last seen on Monday around 2 p.m. in the 500 block of Orme Circle in N.E. Atlanta.
Her mother spoke with Jahlil on the phone. He was supposed to meet Beverly at Piedmont Park, but was unable to meet her there. When the child did not return home, her family notified police and released an open letter to the Virginia Highland Civic Association regarding her disappearance.
In part, it reads:
"Since she didn't meet up with the boy from Instagram, we know it is a possibility that she ran away alone or with someone else that she met in the park. We, along with the police, talked to teenage boys at the BeltLine skate park today who thought they saw her there on Tuesday. We are praying that she is nearby and would ask for your watchful eyes to especially look should you walk the BeltLine.
"But, we also have the concern that she did not leave the park voluntarily because she took nothing with her. A scenario that is hard to even type is that she left to meet the young boy with the intent of returning but encountered a dangerous situation."
You can read the full letter here.

Copyright 2013 WGCL-TV (Meredith Corporation). All rights reserved.