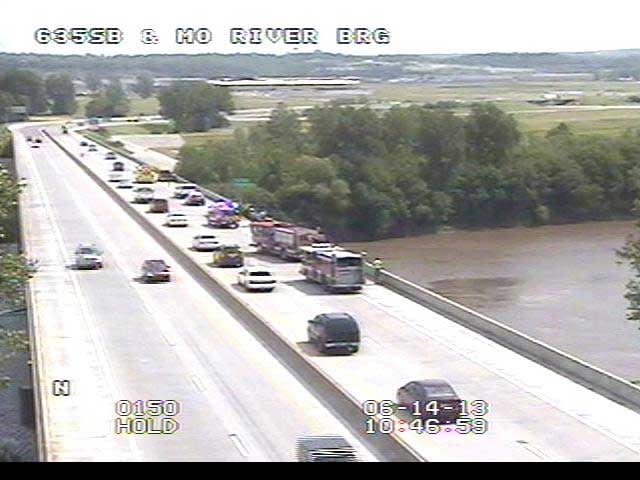 KANSAS CITY, KS (KCTV) -
Traffic was slow on Interstate 635 northbound at the Missouri River after a man jumped off it, authorities said Friday morning.
The man jumped just before 10:30 a.m. The Kansas City Scout system said at least one northbound lane was closed for emergency traffic.
Authorities through the area are assisting in the search. Boats were launched in an effort to locate the man.
The man was located about 11:15 a.m. near the Seventh Street Trafficway bridge, which is about 2 miles from where he jumped into the river. Police said resuscitation efforts were begun.
Both KCK police and fire said it was an middle-aged adult man who jumped. As firefighters and ambulance crews undertook CPR, the man was rushed to an area hospital in grave condition.
All lanes were reopened by 11:30 a.m.

Copyright 013 KCTV (Meredith Corp.) All rights reserved.