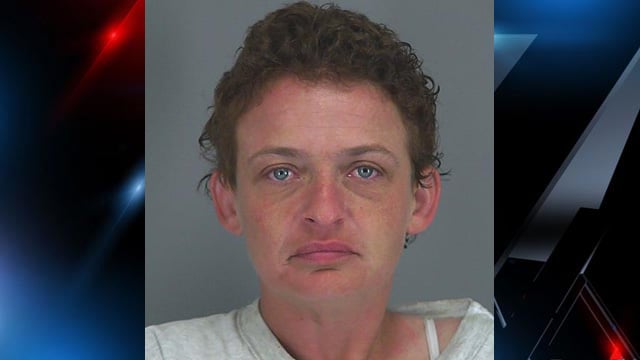 Melissa Nava (Source: Spartanburg Co. Detention Center)
SPARTANBURG, SC (FOX Carolina) -
A Spartanburg woman is accused of assaulting two Spartanburg Public Safety officers, according to police.

According to an arrest report, police responded to a call about an intoxicated person on Saxon Avenue on Saturday evening.
The report said police found Melissa Nava, 33, stumbling down the road with no shirt on. Officers ordered her to put her shirt back on and attempted to place Nava under arrest, according to the report.
The report said as one officer approached Nava to place her in handcuffs, Nava resisted. Police said Nava swung at the officer, hitting her in the head. Police said a second officer tried to intervene, but Nava punched the officer in his mouth.
According to the report, the officer suffered a cut to the lip and some swelling.
Nava was arrested and taken to the Spartanburg County Detention Center. She was charged with public disorderly conduct and two counts of resisting arrest with assault.
Copyright 2013 FOX Carolina (Meredith Corporation). All rights reserved.