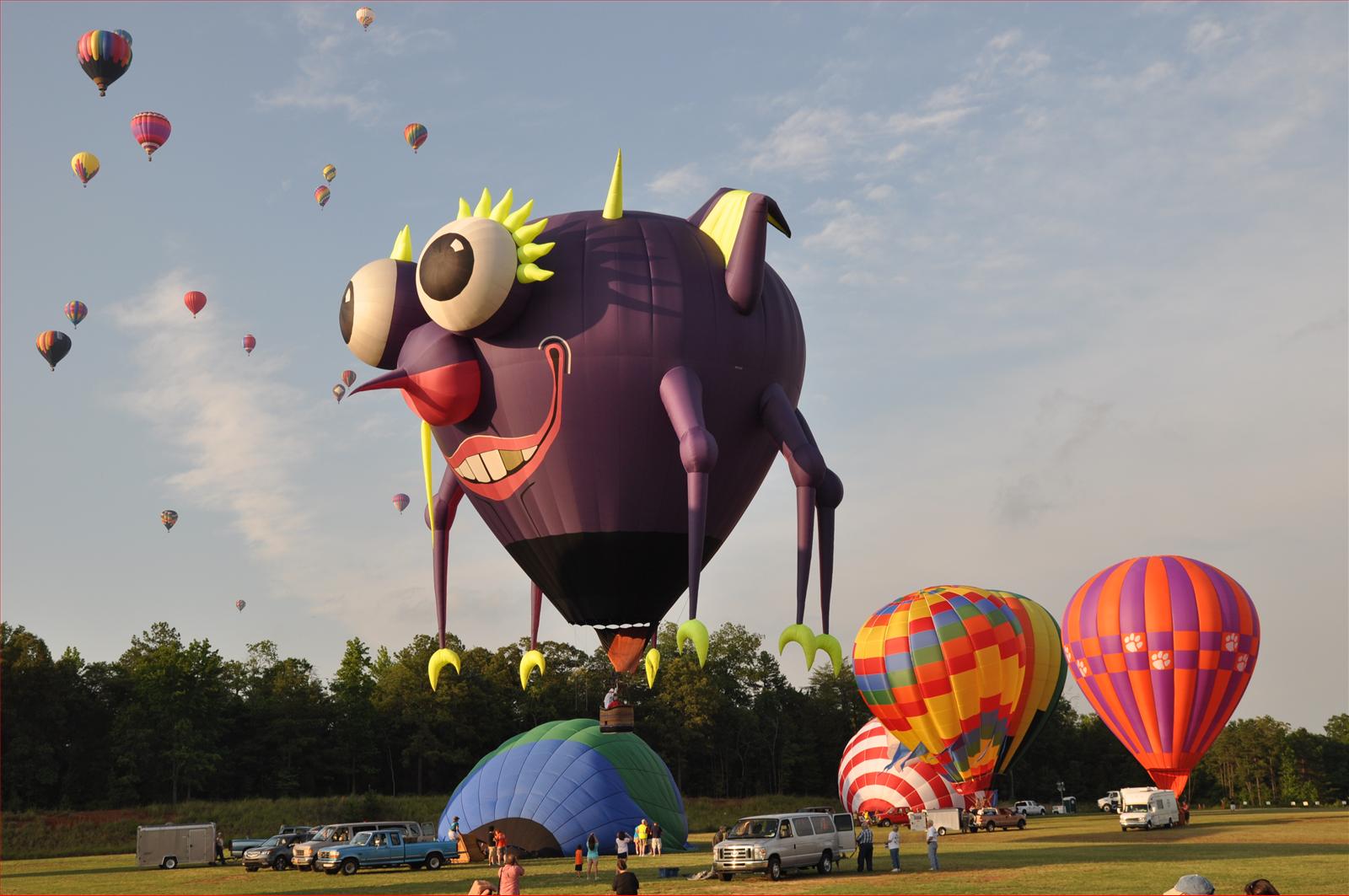 Are you kidding me? I mean, seriously! Do the folks (officials) over in Simpsonville who are responsible for setting up Aloft, the big festival this weekend at Heritage Park, have control over the forecast? Does Will in Greenville have control over this weekend forecast? Or does "Furious" (Jim) in Union have control over this forecast?
These are questions which need to be answered. Suffice to say that this upcoming weekend could not look much better for a weekend in late May. Many of you probably think we deserve some nice weather after so many recent wet weekends. I feel like it's OK to say that since we are running a surplus in rain for the year.
Wednesday & Thursday: Partly cloudy to mostly cloudy both days as highs reach the low-middle 80s in the Upstate and upper 70s to low 80s in Western NC. Scattered, mainly afternoon and evening storms are possible both Thursday and Friday as the humidity remains high.
Friday, Saturday & Sunday: Expect a mostly sunny sky all three days. Bank on lower humidity all three days as well. To top that off, high temperatures will only reach the middle to upper 70s in the Upstate with a range of upper 60s to middle 70s in Western NC. Lows will be cool as well with 40s in Western NC and 50s in the Upstate. Also, no rain... zero chance for an spotty, afternoon storm.
And... "Boom Goes the Dynamite." Enjoy!
__________________________________________________________________________