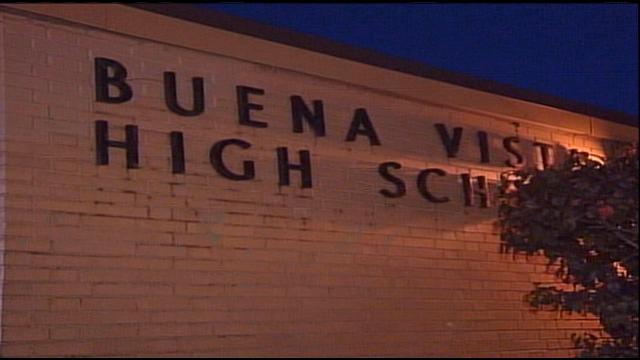 BUENA VISTA TOWNSHIP, MI (WNEM) -
WNEM TV5 has learned the Buena Vista School District will not make payroll for staff on May 24.
A press release emailed late Wednesday evening states:
"While presenting our latest draft deficit elimination plan to the State of Michigan officials, we advised the State that the District no longer provides teaching personnel to the Wolverine Secure Treatment Center program, although we continued to receive categorical funds for that program. That report, and the wholly appropriate need for the State to recoup those funds, has triggered a series of events that culminated in confirmation on Tuesday, April 30, 2013, that the District would not receive any state school aid for the months of April, May and June. Our analysis of the District's cash flow demonstrates to us that, absent an extraordinary situation, we will not be able to make payroll for staff on May 24."
>>Read the full letter by clicking here<<
The District is taking steps towards confirming a financial emergency under Michigan Public Act 436 and hopes to work with state officials to mitigate the situation.
Count on TV5 for developments on this breaking story on air and online.
Copyright 2013 (Meredith Corporation.) All rights reserved.