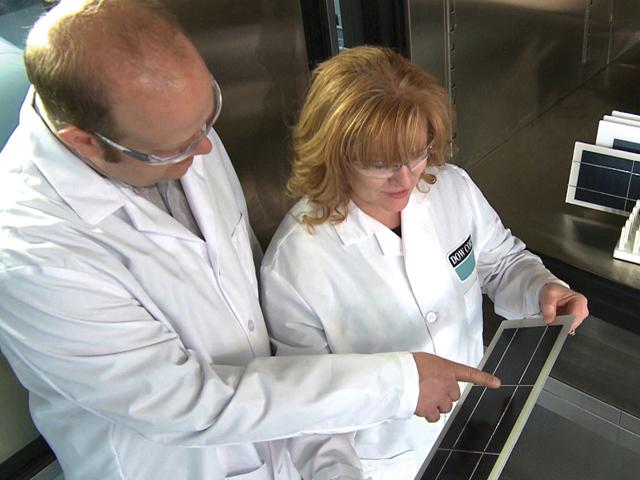 MIDLAND, MI (WNEM) -
Dow Corning announced Wednesday its financial performance for the first quarter of 2013.
Dow Corning Corp. stated in a release that it recorded sales of $1.26 billion and net income of $62.1 million for the first quarter of 2013.
Dow Corning said sales and adjusted net income were down 17 percent and 6 percent, respectively, compared to 2012. The Midland-based company said adjusted net income for 2013 excluded restructuring expenses.
First Quarter Results
Sales were $1.26 billion, 17 percent lower than last year's first quarter.
Adjusted net income was $66.4 million, 6 percent lower than last year's first quarter.
Sales were down in both the silicones and polysilicon segments, with the polysilicon segment realizing the largest reduction.
Dow Corning's Hemlock Semiconductor Group joint ventures continue to be challenged as the threat of potential duties on its products sold into China remains unresolved.
"In the first quarter, we made some tough decisions to reduce Dow Corning's cost structure to enable us to continue to invest in developing innovative products that bring value to both our customers and to Dow Corning," said Executive Vice President and CFO J. Donald Sheets. "While we expect the difficulties we're facing to continue through the year, Dow Corning's strategy for long-term success is clear, and our foundation is financially strong."
Sheets continued speaking on the topic of sales, saying "Hemlock Semiconductor's performance continued to worsen as the solar polysilicon industry deals with excess inventories and awaits resolution of the global trade disputes."
Dow Corning is owned by Dow Chemical and Corning, Inc. and more than half of its sales of silicones come from outside the U.S.
Hemlock Semiconductor is a joint venture between Dow Corning and two other companies, and it provides polycrystalline silicon, which goes into the manufacture of solar cells.
Copyright 2013 WNEM (Meredith Corporation). All rights reserved.