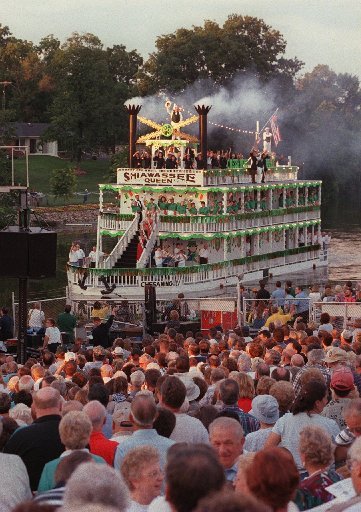 CHESANING, MI (WNEM) -
The 2013 edition of the Chesaning Showboat Music Festival announces the schedule of events to run Friday, July 12 through Saturday, July 20. The festival will be anchored with four nights of amphitheater entertainment.
The entertainment will feature The Charlie Daniels Band, Bret Michaels with Quiet Riot and KC and the Sunshine Band.
The festival will kick off with live entertainment in the River's Bend Hospitality Tent on Friday, July 12 starting at 6 p.m. More live entertainment continues on the Amphitheater State. Tickets for all shows go on sale Saturday, May 11.
The lineup for the show is:
Tuesday, July 16 - The Charlie Daniels Band with special guest Kari Lynch
Wednesday, July 17 - Bret Michaels with Quiet Riot and Romance for Ransom
Thursday, July 18 – Theory of a Deadman with Puddle of Mudd, The Last Vegas and Bad Axis
Friday, July 19 – KC and the Sunshine Band with Global Village Band
The Showboat Blues Fest concludes the live entertainment on Saturday, July 20 starting at noon in the River's Bend Hospitality Tent, featuring Rusty Wright Band, Chris Canas Band, Motor City Josh, David Gerard and Sena Ehrhardt.
River's Bend Hospitality Tent admission is $5 nightly, but is included with any main-stage ticket. General admission for each of the four Amphitheater shows starts at $20, with reserved and VIP ticket packages available. Amphitheater show tickets are available at the Showboat box office or at Star Tickets at www.startickets.com and River's Bend Hospitality admission is at the door.
A complete schedule of events can be found on the Chesaning Showboat website at www.chesaningshowboat.org.
Copyright 2013 WNEM (Meredith Corporation). All rights reserved.