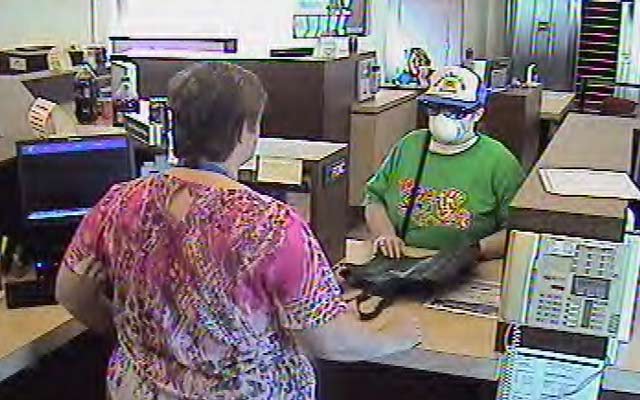 The suspect speaking with a bank employee.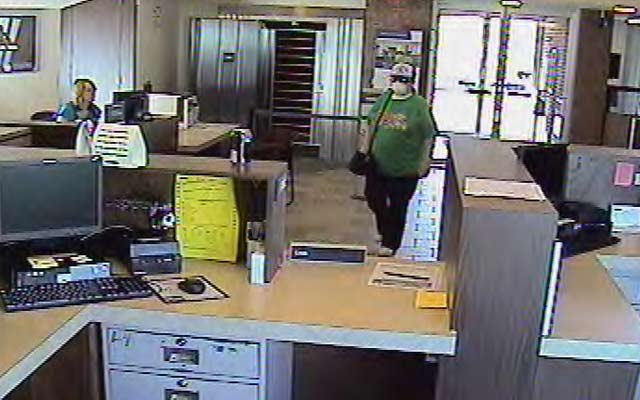 Another view of the suspect.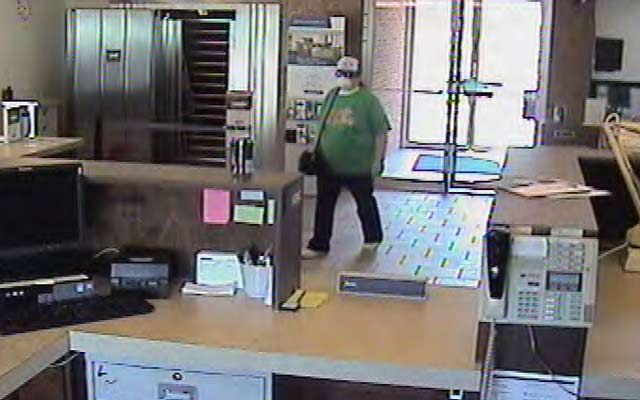 The suspect walking into the bank.
MIDLAND, MI (WNEM) -
The Midland Police department is looking for a suspect in a bank robbery that occurred at Comerica Bank at1616 N Saginaw.
According to the timestamp on the photos released by police of the suspect, the robbery happened around 9:42 a.m.
The woman is described as in her 40s, standing between 5-feet 2-inches and 5-feet 4-inches tall and weighing around 180 lbs.
Police said she was last seen wearing a blue and white baseball hat with her dark hair in a pony tail. She was also wearing a Pizza Sam's T-shirt with the number "8" on the back and sunglasses.
Investigators said no weapons were threatened or observed and she did flee from the scene with an undisclosed amount of money.
Authorities are looking for a red four-door sedan in connection to the robbery, and police said the woman bank robber was the one driving that car.
Anyone with information on the suspect or vehicle is urged to call 911 or the Midland Police department at 989-631-4244.
Copyright 2013 WNEM (Meredith Corporation). All rights reserved.