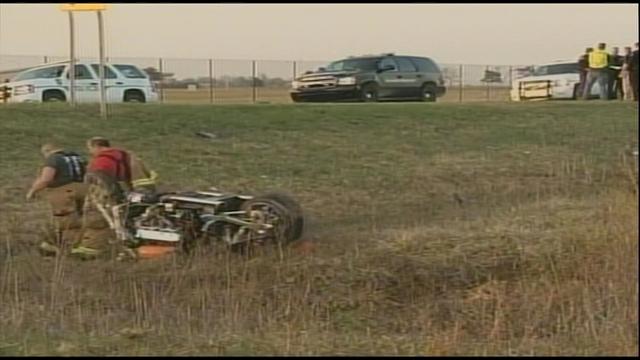 A view of the crash scene.
Tittabawassee Township, MI (WNEM) -
Officials closed down Garfield Road near Sarle Road in Tittabawassee Township for about 4 hours due to a fatal crash involving a motorcycle but the roadway has since reopened to traffic.
The accident happened just before 6 a.m. on Wednesday. Police say a passing motorist discovered the 47-year-old Midland man in a ditch. His identity has not yet been released.
That driver of the motorcycle was pronounced dead at the scene. Authorities said he had been in the ditch "for some time."
The area is near MBS International Airport. Authorities said their preliminary investigation shows that the motorcycle was northbound on Garfield Road when it crossed the centerline, traveling into the southbound lane. It continued onto the shoulder of the road and rolled over several times.
Police said it is unknown if speed and or alcohol were a factor in the crash.
WNEM will continue to follow this story and will provide updates as new information is learned.
Copyright 2013 WNEM (Meredith Corporation). All rights reserved.