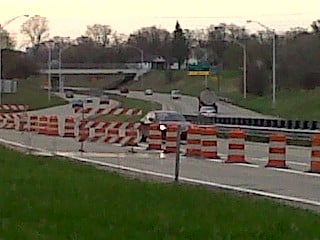 SAGINAW, MI (WNEM) -
The Michigan Department of Transportation has begun maintenance work on select ramps along northbound I-675 in Saginaw County.
Crews are removing and replacing concrete along the roadway. The project won't last too long as work is expected to wrap up Friday afternoon.
Work began Tuesday morning at 7 a.m. as crews have closed ramp 2A, which is the exit ramp onto 6th Avenue in Saginaw.
Crews will reopen the ramp Friday around noon.
Alternate routes when traveling in the area include Warren Avenue or Veteran's Memorial Parkway.
Copyright 2013 WNEM (Meredith Corporation). All rights reserved.