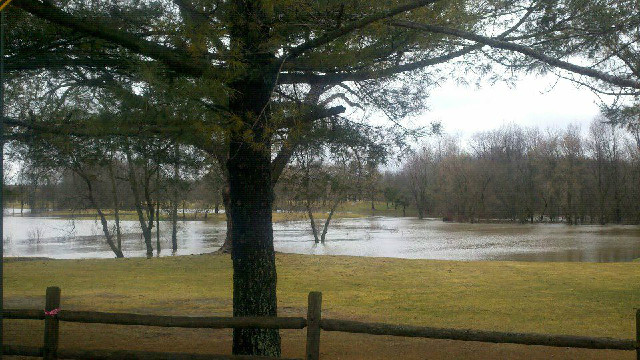 SAGINAW, MI (WNEM) -
A swath of rainstorms that blew through Mid-Michigan has lightened up. Many saw heavy downpours, and even small hail, adding to already waterlogged areas of Mid-Michigan that received tremendous amounts of precipitation in the last few weeks.
TV5 Meteorologist Trainee Ted Phaeton says that above average temperatures are on tap for Tuesday with highs soaring into the mid/upper 70s. Winds are out of the south between 15-20 mph with gusts reaching about 30 mph.
We will see some breaks in the cloud cover later today, which will help to give a boost to the temperatures that seem to have been stuck the low 60s for much of the day.
We will only fall to the upper 50s Tuesday night, and winds out of the south will become lighter. This means we may see areas of patchy fog late into the night and early tomorrow.
Wednesday will feel like summer with temperatures reaching the low 80s and with a breeze out of the south. However, we may see a few showers develop in the afternoon across Mid-Michigan. There is plenty of warm weather in the forecast though.
Copyright 2013 WNEM (Meredith Corporation). All rights reserved.