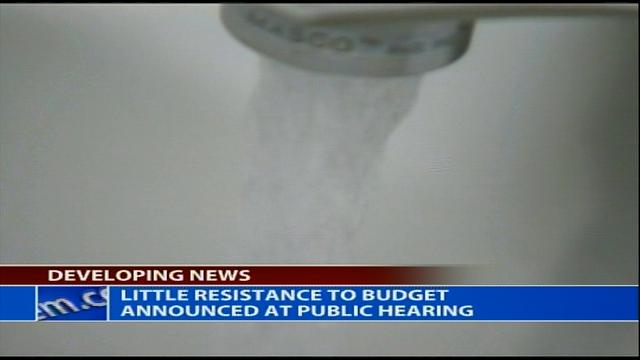 MIDLAND, MI (WNEM) -
A new city budget is being discussed in one local city and it could hit residents in the pocket book.
The Midland city council introduced the city's proposed budget for the upcoming 2013-14 fiscal year Monday night.
The budget includes increases to both water and sewer rates. The water rate would be increased by 3 percent. The sewer rates would increase by 5 percent.
Officials say the average resident can expect to pay about 7 dollars more per month. Property tax rates would increase as well.
This is the first of two meetings that will address this issue before the budget is adopted. The council will meet again to discuss the issue next Monday.
Midland saw water and sewer rates increase last July as well.
Copyright 2013 WNEM (Meredith Corporation). All rights reserved.