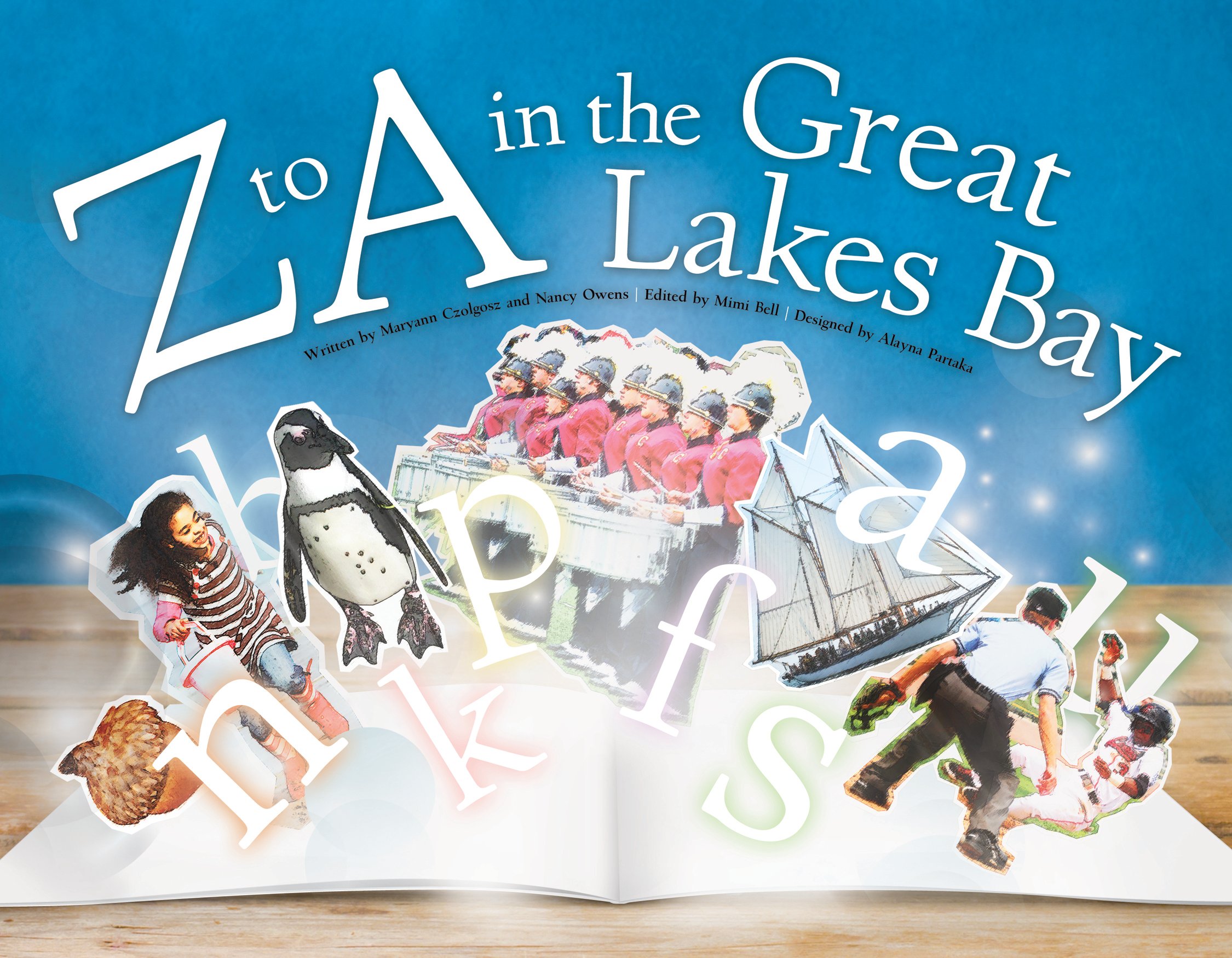 BAY CITY, MI (WNEM) -
From "Zilwaukee Bridge" to "Appledore," Z to A in the Great Lakes Bay offers places and activities for the whole family to read about and explore.
The book takes readers on an alphabet adventure. Something associated with the Great Lakes Bay Region of Michigan is presented for each letter.
"We've turned the alphabet a bit topsy-turvy, beginning with Z and ending with A," says Mimi Bell, editorial director for Great Lakes Bay Publishing and the book's editor. "The book is a wonderfully fun way for families to discover together, through reading, the delights within the Great Lakes Bay Region."
Z to A in the Great Lakes Bay is written by longtime elementary education teachers and Great Lakes Bay Region residents Maryann Czolgosz and Nancy Owens, and designed by Alayna Partaka, art director at Great Lakes Bay Publishing.
The book's printing was underwritten by The Dow Chemical Company.
Z to A in the Great Lakes Bay retails for $12, and all proceeds benefit the READ Association of Saginaw County.
The book is available for purchase online at www.greatlakesbaymag.com, and at various locations throughout Saginaw, Bay, Midland and Isabella counties.
Copyright WNEM 2013 (Meredith Corporation.) All rights reserved.