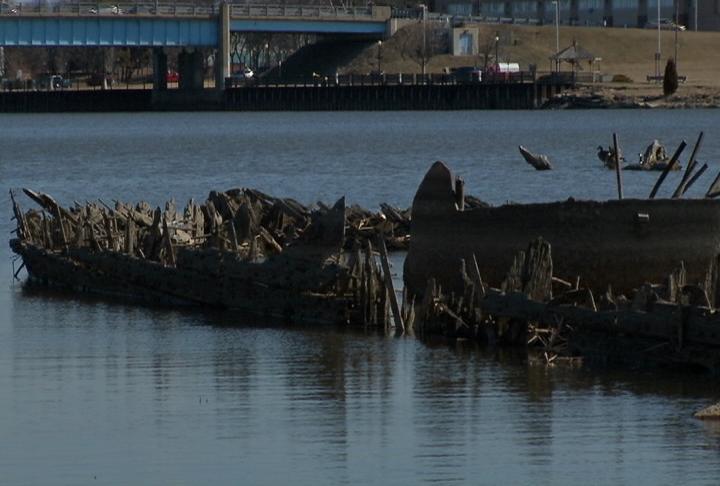 Remnants of a ship in the Saginaw River.
BAY CITY, MI (WNEM) -
Old ships that helped build history are being revealed along the Saginaw river.
You might not think much about the pieces of wood sticking out of the Saginaw River, but one conversation with marine history buff, Don Comtois, just might change your mind.

"This is one of the only places I know of on the Great Lakes where you can walk up and see these beautiful pieces of history," said Comtois.

After decades of being hidden, decreasing water levels have exposed the remnants of five ships. Their history dates back to the late 1800s when Captain James Davidson's shipyard was up and running in Bay City.

"These ships actually built America. They hauled grain and iron ore. Saginaw Valley was one of the biggest lumbering places in the world. Many of these ships were used to haul lumber," said Comtois.

Now that parts of the ships have re-emerged, so has the history they represent. Comtois hopes people will take advantage of the opportunity to see history firsthand - while they still can.
Copyright 2013 WNEM (Meredith Corp.) All rights reserved.