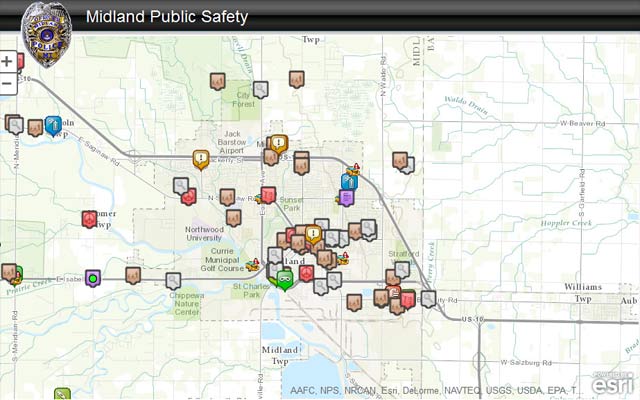 A view of the new online crime tracking program.
MIDLAND, MI (WNEM) -
Residents in one local county can now stay informed about crime in their neighborhoods.
The Midland Police department released a new online crime mapping program.
It allows citizens to search recent crime activity as well as crime stretching back several years. It also allows resident a way to track local crime trends.
"This program will provide our citizens with valuable information about crime trends in our community," said Midland Police Chief Cliff Block. "The information will assist in reducing crime and encourage a more informed and watchful citizenry that works with law enforcement to keep our community safe."
Soon the public will also be able to track traffic citations.
The a link to the map can be found here: gis6.midland-mi.org/police/default.htm
For further information, contact the Midland Police Department at 989-631-5716.
Copyright 2013 WNEM (Meredith Corporation). All rights reserved.