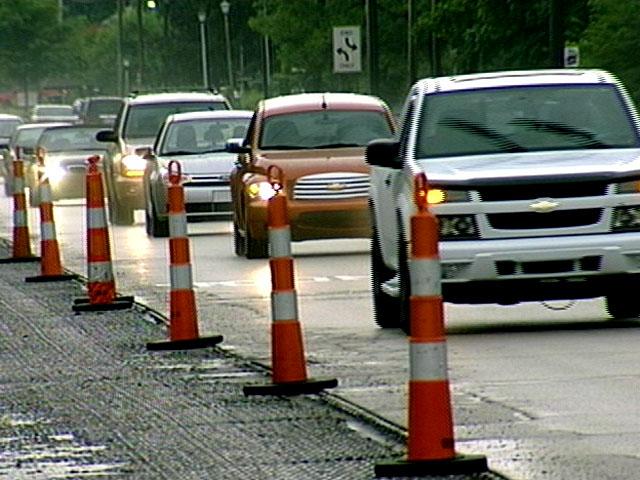 SAGINAW COUNTY, MI (WNEM) -
It's April 1 and orange construction barrels are taking over I-75 in Saginaw County. It's a sign of the beginning of construction season, much to the dismay of drivers like Theresa Farquharson.

"I tried to get on 75 in Zilwaukee and that was closed off. So I went to 675 going south and by time I got to the Civic Center it was a parking lot," said Farquharson.

It's the first day of the Zilwaukee Bridge project. It includes replacing bearings, bridge deck overlay and electrical work.

If you're headed southbound on I-75 in Saginaw County because of this project you'll have to take a detour onto I-675. The detour lasts for several miles which could add several minutes onto your commute.

Anita Richardson, a spokesperson for the Michigan Department of Transportation, says the project needs to be done to help keep drivers safe.

"By replacing the bearings we're making sure that the weight shifts properly across the bridge and that it doesn't move suddenly or give way due to any weight or loads that are going across that bridge," said Richardson.

Work on the southbound lanes of I-75 is scheduled to last until April 27. Then work on the northbound lanes will begin.
The project is one phase of a $70 million project to repair roads across Mid-Michigan that began late last year.
"Copyright 2013 WNEM (Meredith Corp.) All rights reserved."