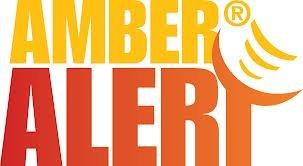 FLINT, MI (WNEM) -
Cell phones woke people up in the middle of the night to alert them about a missing boy. Authorities issued an Amber Alert that showed up on cell phones across the area.
The little boy was found safe. He was in the backseat of his mother's car when someone stole it from a gas station in Flint. The car was later found with the boy still in the backseat.

As of Jan. 1, 2013, Amber Alerts are being sent to cell phones. These notifications are sent for free to millions of cell phone users through the Wireless Emergency Alerts program. Many of the latest cell phones are automatically set up to receive three types of alerts.
Presidential Alerts

– Alerts issued by the President or a designee;
Imminent Threat Alerts

– Alerts that include severe man-made or natural disasters, such as hurricanes, earthquakes, tornadoes, etc., where an imminent threat to life or property exists.

AMBER Alerts– Alerts that meet the U.S. Department of Justice's criteria to help law enforcement search for and locate an abducted child.
Cell phone users can opt out of the program by changing the settings on their phone or contacting their wireless carrier.
More information about the Wireless Emergency Alert system is available here. We also found a list of frequently asked questions about the program.

Copyright 2013 WNEM (Meredith Corporation). All rights reserved.