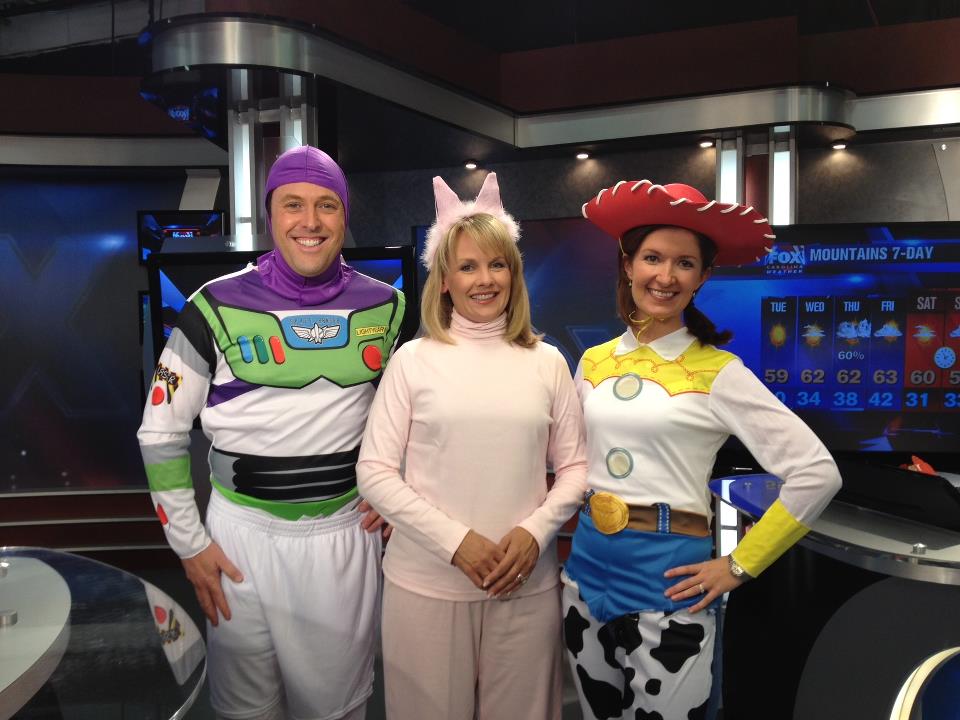 Diana and I will miss Trent!
It's Trent's last day at Fox Carolina! Be sure to tune in tonight @ 10 & 11 for his final show! He is moving on for an amazing opportunity, and we are all thrilled for him! I've really enjoyed working with Trent over the past 3 years, and I know he'll do well wherever he goes! Luckily he is heading to Birmingham, where I have family and will still get to see him on the news occasionally!
Showers are pushing through the mountains, with snow mixing in around the Tennessee border. Light rain will push into the Upstate and northeast GA tonight, and linger through early Saturday morning. The good news is that the rain should be out for most of Saturday! From about 10am-7pm we SHOULD be mostly dry. Clouds will hang around through the day, but I do expect some sunshine in the afternoon and highs in the low to upper 60s!
The news isn't so great for Easter Sunday. Another round of rain will push in late Saturday night into Sunday morning. Light rain will plague us through the morning, then rain should become spottier during the afternoon. Highs will reach to the mid 60s and low 70s area-wide, so a few t-storms could develop late day. Severe threat isn't high, but lightning and heavy downpours will be possible.
So, the weekend is a mixed bag of weather for sure, but just know that Sunday morning you will have a good chance of running into rain for Easter activities.