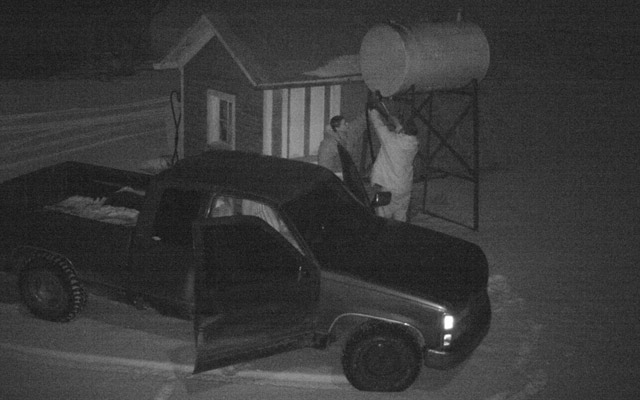 A pair of fuel bandits caught in the act.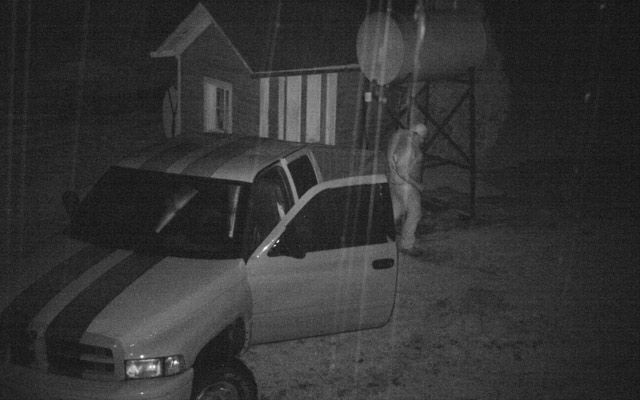 Another fuel bandit gases up.
TUSCOLA COUNTY, MI (WNEM) -
Fuel thieves skipped the gas station and stopped by a farm to fill up their pickup trucks.
The Tuscola County Sheriff's Department is asking for tips in connection to the thefts. The undersheriff said someone stole gas at least three separate times from a farm on Frankenmuth Road.

The owner caught images of the thieves of a trail camera. One picture shows two men along with a dark pickup. Another picture shows a lighter colored truck with racing stripes.
If you have any information please contact the Tuscola County Sheriff's Department at 989-673-8161.

Copyright 2013 WNEM (Meredith Corporation). All rights reserved.