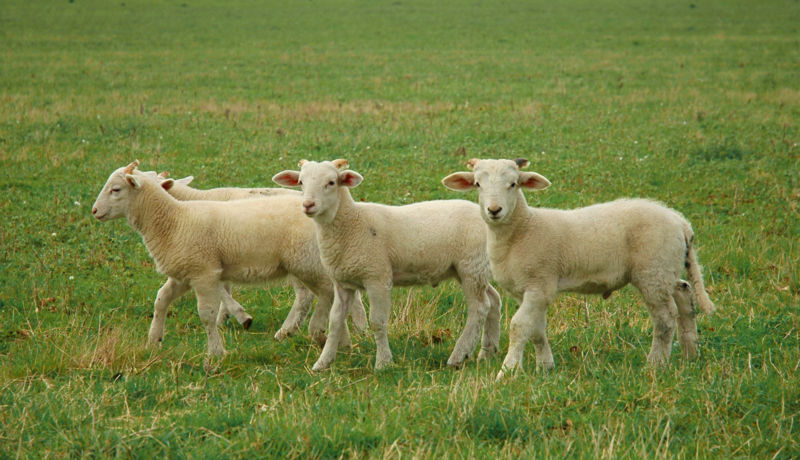 Photo courtesy of Robek -- not an actual photo of the lambs born in Alma.
ALMA, Mich. (AP) -
No one was more stunned than Clarence Davidson of Alma when he checked on a family ewe earlier this month and found four extra lambs born just in time for Easter.
The Morning Sun of Mount Pleasant reports that the 10-year-old sheep gave birth to quadruplets on March 16, about a month early.
After about five months gestation, sheep normally give birth to two lambs, but four is rare.
Davidson inherited the nameless ewe from his late brother. He bottle feeds two of them every four hours. The ewe feeds the other two. Three of the lambs are males.
------
Information from: Morning Sun, http://www.themorningsun.com/