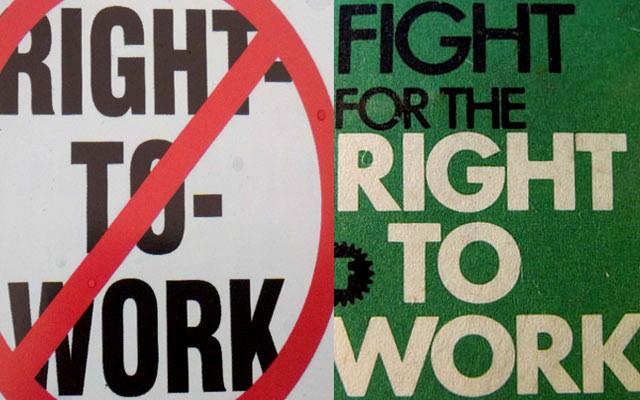 SAGINAW COUNTY, MI (WNEM) -
Despite thousands gathering to protest at the State Capitol in December, Thursday Michigan officially became a right to work state.

The new law means workers now have a choice on whether they pay union dues and financially support unions that bargain on their behalf. Some workers are glad to have the option.

"I'm not belonging to a union. I belonged to a union for 17 years and they never did nothing for me," said Tom Smith.

But some workers, like Tabatha Grieve, worry the new law will put their jobs in jeopardy.

"They're going to feel like these people have good wages, why not bring in more people at lower wages, and have less people working at higher wages."

Others think the Right to Work law will transform the economy by attracting more companies which will bring in more jobs.

"Definitely it's going to bring more jobs. It's going to bring more taxes for the state so we can get financially sound again," commented Frank Batkoski.

Which side is right about the effects this new law will have? We all will have to wait and see.
Copyright 2013 WNEM (Meredith Corp.) All rights reserved.