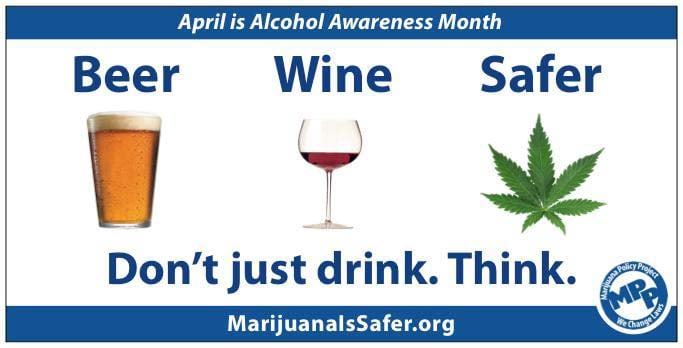 Photo: The Marijuana Policy Project
PORTLAND, OR (KPTV) -
Organizers putting up a provocative new billboard said the goal is to encourage drinkers to compare the effects of pot to the pint they're about to drink.
The Marijuana Policy Project is hosting a news conference at 10:30 a.m. Thursday in front of their new billboard at Southwest 13th and Alder Street in Portland.
The sign features a pint of beer, a glass of wine and a marijuana leaf. The words above each item, in order, say "Beer," "Wine" and "Safer."
The organization said the goal of the billboard is to highlight the "relative safety" of marijuana compared to alcohol, while also making a statement to the people who will be drinking at upcoming beer and wine festivals.
"Our goal is to make this year's beer and wine festivals as educational as they are enjoyable," said Roy Kaufmann, Oregon representative of the Marijuana Policy Project. "We simply want attendees who are drinking to think about the fact that marijuana is objectively less harmful than the pint of beer or glass of wine they have in their hands."
Starting with the Spring Beer and Wine Fest on March 29, there will be at least four festivals specifically related to alcohol in Portland through July, along with others centered on food or other activities that include available drinks.
The Marijuana Policy Project also noted the Billboard is going up in advance of April, which is Alcohol Awareness Month.
Copyright 2013 KPTV-KPDX Broadcasting Corporation. All rights reserved.