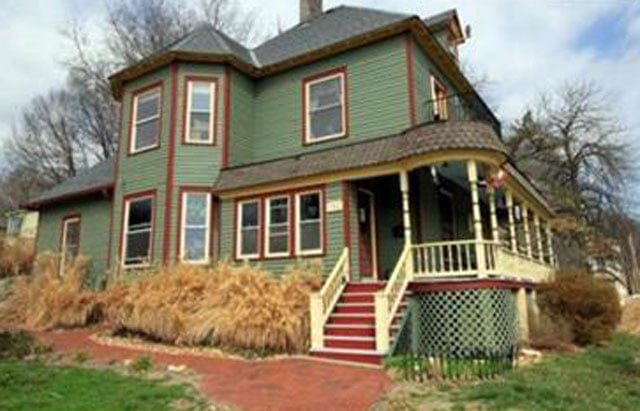 PARKVILLE, MO (KCTV) -
A controversial bed and breakfast with an adult theme has shuttered its doors.
The Romantic Getaway Inn, located at 702 East St. in downtown Parkville, had been a lightening rod for criticism since its opening in January 2012.
Neighbors criticized the adult nature of the bed and breakfast as did the city, which moved to label the business a "sexual encounter establishment."
Residents and visitors alike will find a for sale sign on the front lawn of the property Wednesday.
The five-bedroom, six-bath house can be found on the Reese and Nichols website at an asking price of $310,000.
County records list the owners as Rhonda J. Weimer and Ellen C. Underkoffer.
Parkville Mayor Jim Brooks says since the business was closed he hasn't heard any comments one way or the other.
Copyright 2013 KCTV (Meredith Corp.) All rights reserved.