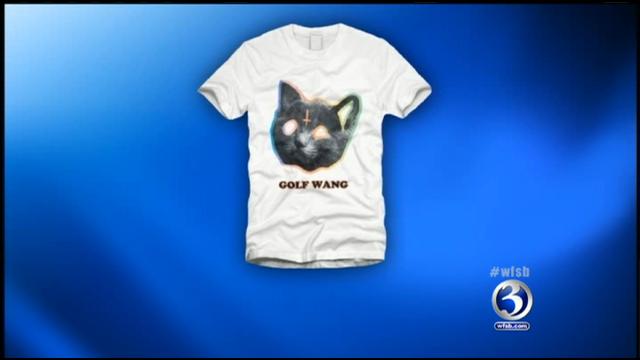 WOLCOTT, CT (WFSB) -
A middle school in Wolcott has banned a shirt promoting a popular hip-hop group because of what the image depicts, according to an article in the Waterbury Republican-American.
According to the article, Tyrrell Middle School officials banned the shirt from the group OFWGKTA (Odd Future Wolf Gang Kill Them All).
The image is of a cat with "hallow eyes and an upside cross on its forehead" with the words "Golf Wang", an anagram of the group's name, the article stated.
The Republican-American article said an email was sent to parents at the school and said the image is innocent looking, but "stands for something vile."
Copyright 2013 WFSB (Meredith Corporation). All rights reserved.