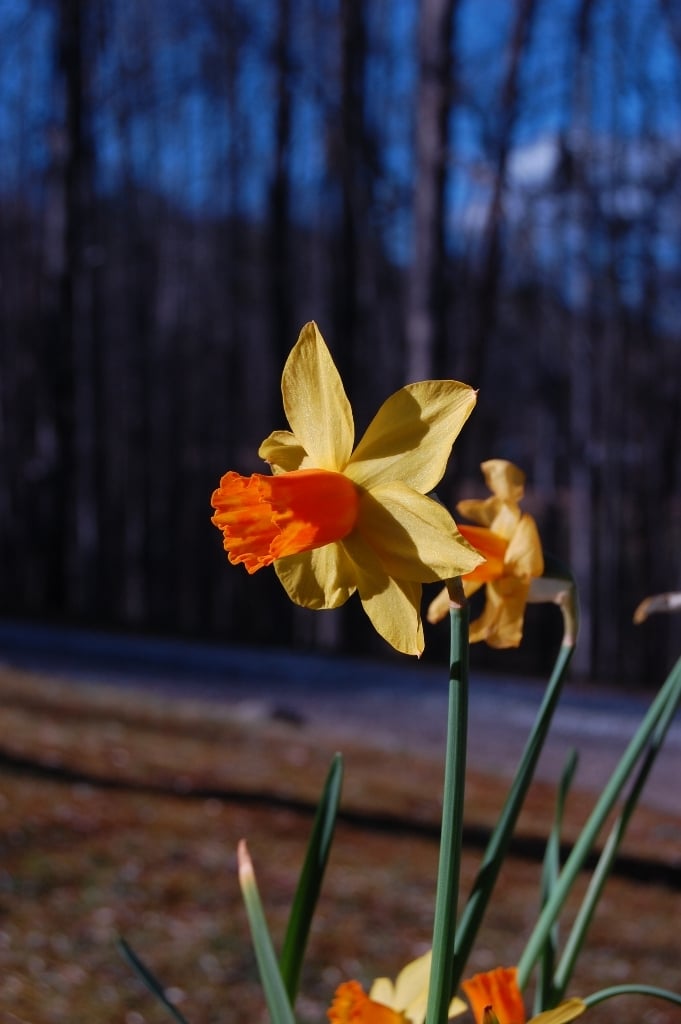 Daffodils from Nancy in Candler
Officially, yes it's spring. But, it will feel very much like winter tonight as we plunge to freezing or below area-wide. And now it looks like Thursday night will be the same way! So, protect your tender plants for the next couple of days!
This weekend continues to look cold and wet! Highs will struggle to make the 40s for many spots as strong cold air wedge builds in. Heaviest rain is expected to fall late Saturday night into early Sunday. A wintry mix will be possible in the mountains, while it should stay a cold rain for the Upstate and northeast GA.
Next week the cool air keeps a grip on us, but we should get the sun back out early next week. What a start to spring huh?!
A quick update on me... I've had a few of you email me about how the pregnancy is going. It's progressing well and I'm a little less than 3 weeks from my due date! I've started sitting down for my weathercasts, as you may have noticed with me not on camera, because I've been having some breath issues. It's all VERY normal, and is just an annoyance at this point. I'm feeling good, just big!, and plan to work up to April 9 or so (unless she debuts a bit sooner!). Thank you for all your kind words, prayers, and well wishes! It means the world to me.