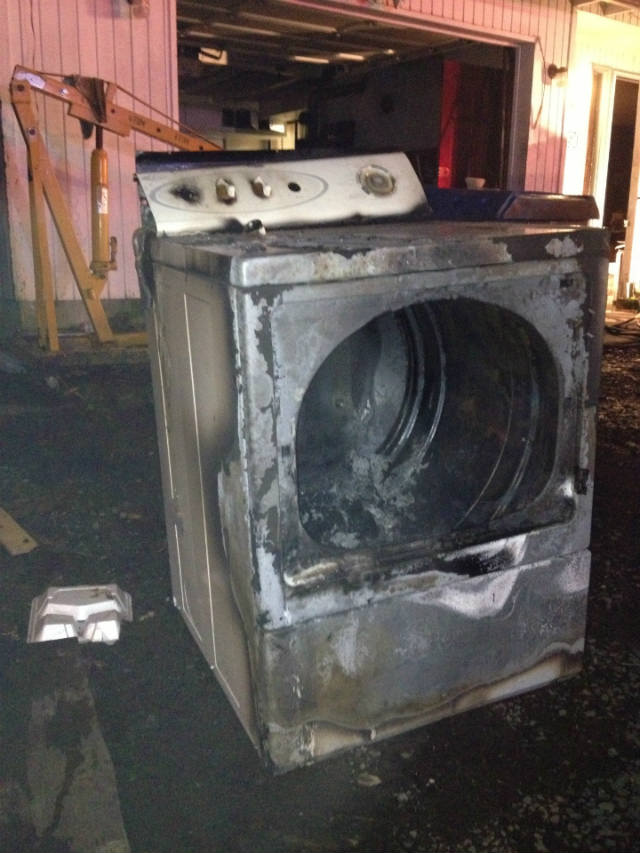 OAK GROVE, OR (KPTV) -
The quick thinking of a 7-year-old girl saved her family from a fire.

The fire happened at around 2 a.m. Sunday at a house in the Oak Grove area of Clackamas County.

Alexus Osburn said she woke up to use the bathroom and saw thick smoke in the upstairs hallway of her home.

She pounded on her father's door until he woke up.

Alexus' father got his girlfriend, his son, Alexus and the family dog all of the house and called 911.

Firefighters say the fire started in the dryer.

Bill Osburn said he had taken the batteries out of the smoke detectors because a wood stove kept setting them off.

He said that was a stupid mistake that taught him a lesson.

Firefighters estimate the damage at about $20,000.
Copyright 2013 KPTV-KPDX Broadcasting Corporation. All rights reserved.