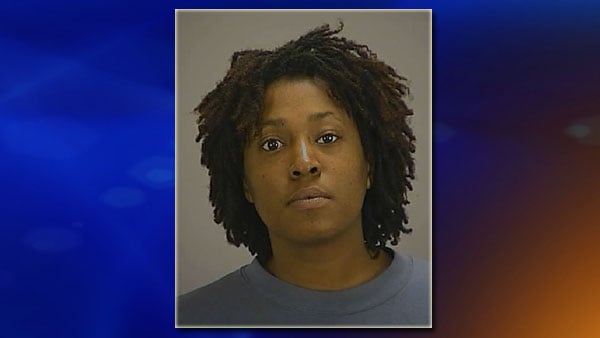 Jane Anderson
CLAYTON COUNTY, GA (CBS46) -
Police have charged a Clayton County mother after she abandons her toddler on I-75 Saturday morning.

Clayton County officers were called to a residence in the 300 block of Morrow Road around 4:12 a.m. They found an elderly woman with signs of physical abuse. Evidence indicted the woman's granddaughter Jane Anderson, 31, was the suspected culprit.
Anderson had left the scene prior to officers arriving. Her grandmother was taken to a local hospital for medical evaluation.
Around 7:56 a.m., officers arrested Anderson near the same area as her grandmother's home.
She told officers that she had left her 4-year-old daughter on I-75 near the wood line.
Clayton County used air support and its K-9 unit to search for the toddler. The child was located at 9:45 a.m. in the area of Pasadena Court and Hollywood Drive.

She was not severely injured, but was taken to a local hospital for evaluation before being turned over to her father.
Anderson is charged with aggravated assault, aggravated battery, cruelty to children and reckless conduct.

Copyright 2013 WGCL-TV (Meredith Corporation). All rights reserved.