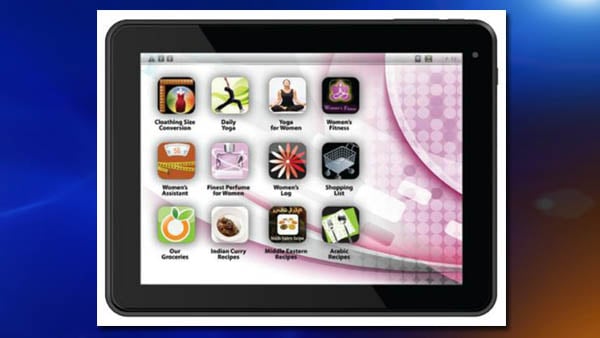 EUROSTAR's ePad (Source: EUROSTAR Facebook page)
ATLANTA (CBS ATLANTA) -
A tablet computer just for women is drawing criticism across the country.
The tablet, called the ePad Femme, was created by a made by a Middle East-based company called EUROSTAR, and is marketed for all the women out there who find Kindles and iPads just too confusing.
The 8-inch tablet comes pre-loaded with a pink background and a number of apps, including yoga, grocery shopping, weight loss and cooking.
A EUROSTAR marketing executive gave an explanation for the tablet's pre-loaded apps, saying "it makes the perfect gadget for a woman who might find difficulties in terms of downloading these applications."
That marketing executive also insisted that the ePad Femme is not sexist.
Check out more on EUROSTAR and the tablet here.
Copyright 2013 WGCL-TV (Meredith Corporation). All rights reserved.