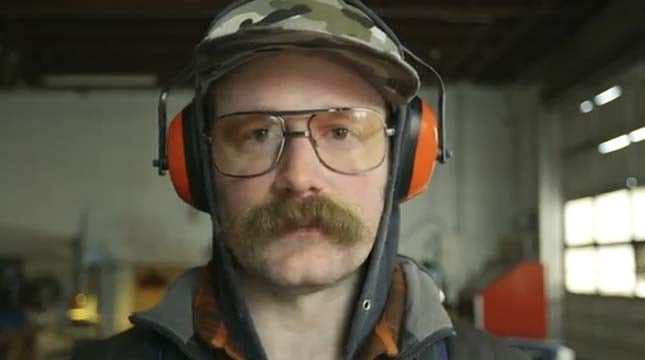 David Neevel, as seen in Oreo's YouTube video.
PORTLAND, OR (KPTV) -
Behold, the OSM.
A viral video ad campaign from Oreo is shining the spotlight on Portland and David Neevel's Oreo separator machine.

Motivated by his disdain for the creme in Oreo cookies and determined to save himself from the exhausting work of separating creme from cookie, Neevel said in the video he spent hours building his elaborate machine.
The YouTube video already has more than 250,000 views.

"I don't have a catch phrase for my machine, but I guess if it did have one, it'd be something like 'Let's get that cream out of there.' Or like, 'This cream is no good. Let's get it off the cookie,'" he said.

"I've been working on my machine now for .4 years. Wait, .04 years."

In the video, Neevel talks about working out of Mad Dog Garage, which is a real place in northwest Portland.
A Google search shows he works for well-known Portland ad agency Wieden and Kennedy.

Copyright 2013 KPTV-KPDX Broadcasting Corporation. All rights reserved.