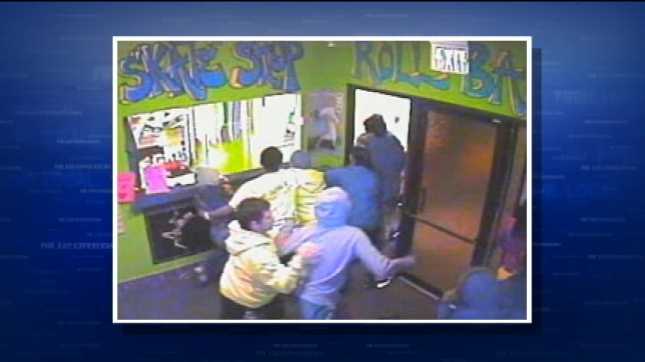 GRESHAM, OR (KPTV) -
Investigators are asking for the public's help to identify the people who assaulted a security guard at a Gresham roller rink.
Police said the assault happened inside Skate World at about 8:30 p.m. on Saturday, Jan. 19.
"We work really hard to make sure nothing happens here," said manager Justin Bird. "Unfortunately we did have this incident."
Security camera video shows an employee trying to break up a fight near the entrance when he is punched by one person and then attacked by what appears to be three or four other teenagers.
"They all jumped on him," said Bird. "The rest of the staff broke that up as soon as they jumped in and pulled everyone off of everybody. They all ran out the door."
The employee wasn't seriously hurt.
"We want to get these people of the streets," said Bird. "We don't want them in our roller skating rinks or in our movie theaters or anything that is out there for youth to do."
Police said the people who attacked the employee could face assault charges.
If you have any information, you're asked to call Gresham police.
Copyright 2013 KPTV-KPDX Broadcasting Corporation. All rights reserved.