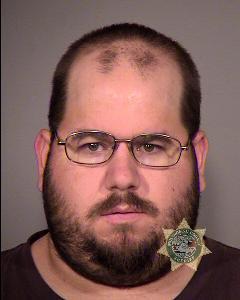 Frank Gunderson Jr.
TROUTDALE, OR (KPTV) -
A man is accused of taking a hidden key to break in and rob the Troutdale church he attends as a parishioner.
Officers arrested Frank Gunderson Jr., 30, following a string of burglaries at the Harvest Christian Church.
The church's pastor said someone had been stealing cash from different offices at the church, so he installed surveillance cameras, according to court documents.
Just after midnight Jan. 29, the cameras caught a man in a ski mask entering the office and stealing cash. Another video showed a man using a key to enter the church at 11:20 p.m. Feb. 6.
The pastor identified the man as a member of the church who did not have permission to enter the building after hours.
Officers contacted Gunderson and court documents show he admitted entering the church around 10 or 11 times with a key he knew was hidden.
Officers said Gunderson then showed them the ski mask he used.
He was arrested and charged with burglary and theft.
Copyright 2013 KPTV-KPDX Broadcasting Corporation. All rights reserved.