Home and business owners continue to assess the damage in Hattiesburg, Mississippi and surrounding communities as a tornado swept through the area late Sunday afternoon.
The storm hit Hattiesburg around 5:15 while it was still daylight which led to several witnesses capturing the tornado on video.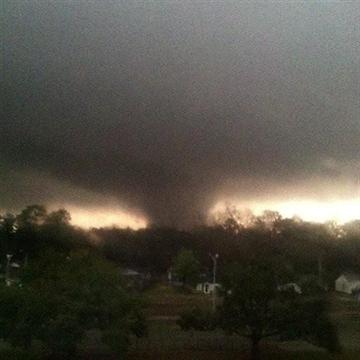 The time of day and plenty of advance notice likely led to the fact that no deaths were reported with these dangerous storms. Although at least a dozen people were injured, it could have been much worse had the storms hit later at night.

There were over a dozen reports of tornadoes in Mississippi and Alabama, but looking at the Storm Prediction Center's preliminary map, you can clearly see a path from the reports.

The same supercell most likely spawned the tornado which dipped in and out of the clouds as it skipped across a couple hundred miles.