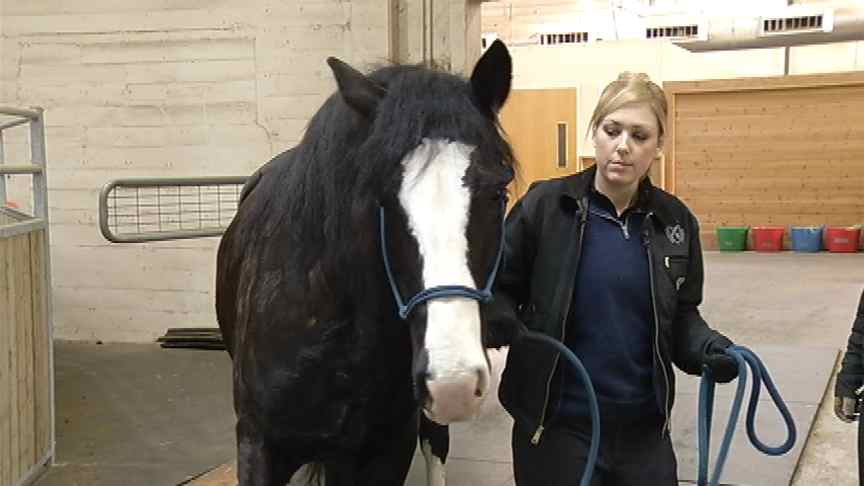 PORTLAND, OR (KPTV) -
A local horse is trying to shed a few pounds so that he can join the Portland police force.
Murphy's Law, the 6-year-old, 1,900-pound horse, is working on dropping 200 pounds before he becomes part of the police bureau's Mounted Patrol Unit.
For the past month, head trainer Jennifer Mack has put Murphy through a series of workouts.
They seem to be working because he has dropped 50 pounds.
Mack says he's very friendly and always wants to be the center of attention.
"Everyone loves to come up and see him," she said. "He's going to be a great addition to the team."

Murphy's previous owners wanted a filly, and with the horse's heritage, they expected a colorful foal. But when he came out with just plain features, he was given the name Murphy's Law.

Copyright 2013 KPTV-KPDX Broadcasting Corporation. All rights reserved.